Nursing Careers:
Administration in Nursing
Med-Surg Nursing Management
---
Jean Charlotte (Thomte) Forseth
RN, BSN, MN (BSN '64)
What drew you to the career of nursing administrator?
I was drawn into the career of Med-Surg Nursing Management through encouragement by mentors, leadership experience in Army Nurse Corps, and opportunities presented to me as my career progressed. Experience in hospice and pain management was a very fulfilling career wrap-up for me.
How did you prepare for it?
Preparation for this management career included a constant learning attitude and keeping up with developing research in nursing organization and management.
What do you like the most about this career?
The autonomy I was able to experience in varied positions kept things exciting and interesting. I moved from staff nursing to hospital inservice educator, to head nurse, to supervisor, to manager, to director. My hospital career culminated in marketing communications, then into home hospice coordinator, manager, and then director. Patient care was always a deep focus in each position.
What are the biggest challenges?
The biggest challenges in my career were staff selection, coaching, retention, evaluation, and disciplinary process.
What advice would you have for a student interested in this field?
If you are interested in this field, let your curiosity and passion lead you!
Extra information about Jean Forseth:
Jean retired in 2008, returned briefly to write policies and procedures, then retired "for good." Forseth now volunteers for hospice and assists with her husband's business.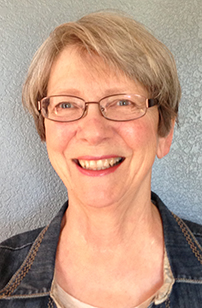 Med-Surg Nursing Management and Hospice