DNP Education - is it for you?
A pod cast covers one student's experience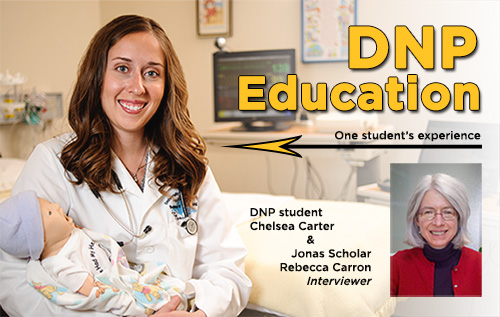 ***
Thinking of pursuing further nursing education? For helpful guidance, listen to a pod cast about one student's experience. Rebecca Carron, UW alumnae and Jonas Nurse Leader Scholar, interviews Chelsea Carter, DNP student. Click on the arrow in the right call-out to access the pod cast.
***