Researchers from our lab participate in outreach events here at the University of Wyoming as well as at other events and conferences. These outreach efforts help to promote interest in science, and further scientific awareness in our community. We have developed educational programs that help make our research accessable for students from every educational level. The goal is to inform students about the energy crisis, and how scientific research can help us to solve this problem. These programs have been run at venues like the Women in Science Conference at UW and solar enrichment workshops at the Wyoming State Fair. Below you can download powerpoint presentations used in these workshops.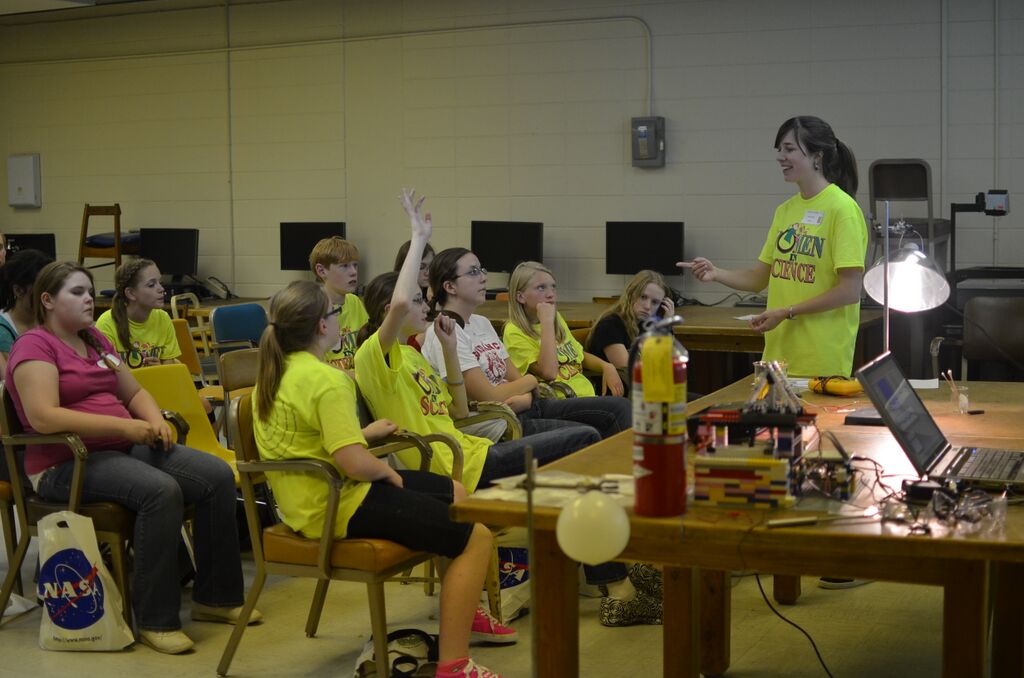 Dr. Laurie King works with students at a Women in Science conference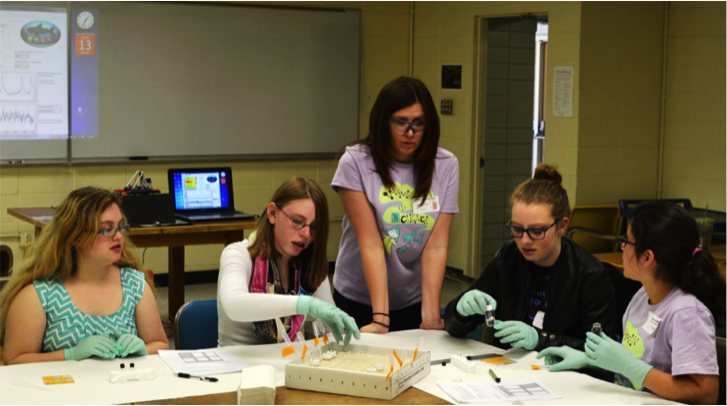 Dr. Meghan Kern instructs students at a solar workshop
Powerpoint Presentations:
Powering the Planet with a Bowl of Fruit - An outreach presentation about Dye-Sensitized Solar Cells.
"During this workshop students will prepare their own solar cells using fruits, sunscreen, pencils and disinfectant!"
Check it out here!
How you can help save the world through research with Legos
"During this workshop students will learn about the SHArK Project!"
Check it out here!