School of Pharmacy
Health Sciences, Room 292
1000 E. University Ave.
Dept. 3375
Laramie, WY 82071
Phone: (307) 766-6120
Fax: (307) 766-2953
Email:
uwpharmacy@uwyo.edu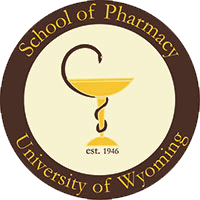 Welcome from the Dean
The University of Wyoming School of Pharmacy: Community, Quality, and Value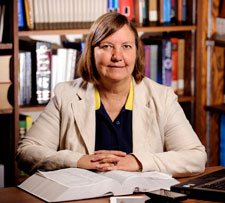 In reflecting upon the natural change of seasons, the School of Pharmacy undergoes a change of seasons similar to those we see around us.
The fall brings the students and faculty to a fresh year, some are new to the program and some have moved to the next level. Either way, a challenge lies ahead. As the year progresses, the seeds of knowledge grow into the fruit of knowledge. At the end of the year, students are ready to graduate or to move on to the next year while faculty are planning for the next year including some who are retiring or moving to new adventures. In contrast to the natural seasons, the School needs to start each year at a place that is better than at the start of the previous year. This is done by embracing change. The School believes this is accomplished through an overall purpose to create, share, and apply knowledge to improve the health of our patients. We do this through community, quality, and value.
Our small, robust community facilitates the free exchange of knowledge within its circles. The community of faculty, students, staff, administrators, and researchers, with the help of our alumni and stakeholders, expands the reach of this knowledge through publications, presentations, and everyday practice. Expectations for members of the community are high. The School is accredited by the Accreditation Council for Pharmacy Education (ACPE), indicating that we meet their quality benchmarks. As a School, we are striving to exceed the minimum level of these standards. Because of this, the value to the individual, the School, and the Profession will be increased. Support for this is shown through the fact that in the last several years our students have performed above the National average on the licensing examinations. Our students and graduates are also highly regarded in the world of pharmacy practice.
We welcome you to join us in our community.  We are reaching for the opportunities of change.

Linda Gore Martin, Pharm.D., M.B.A., BCPS
Dean, University of Wyoming School of Pharmacy