School of Pharmacy
Health Sciences, Room 292
1000 E. University Ave.
Dept. 3375
Laramie, WY 82071
Phone: (307) 766-6120
Fax: (307) 766-2953
Email:
uwpharmacy@uwyo.edu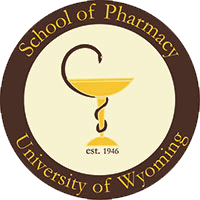 UW Faculty Practice Sites
These are practice sites of full-time University of Wyoming School of Pharmacy clinical faculty. In addition to providing patient care at their practice sites, these faculty teach all Internal Medicine and Ambulatory Care rotations at these locations. In addition, the UW School of Pharmacy is affiliated with many community pharmacies and hospitals throughout the region.
Wyoming
Cara Harshberger, Pharm.D., BCOP
Colorado
Jeremy Vandiver, Pharm.D., BCPS