Contact Us
School of Pharmacy
Health Sciences, Room 292
1000 E. University Ave.
Dept. 3375
Laramie, WY 82071
Phone: (307) 766-6120
Fax: (307) 766-2953
Email: uwpharmacy@uwyo.edu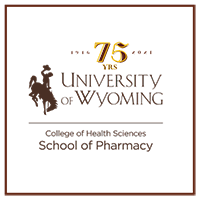 Pharmacy School Tips
Published September 01, 2021
By Alyssa Suderman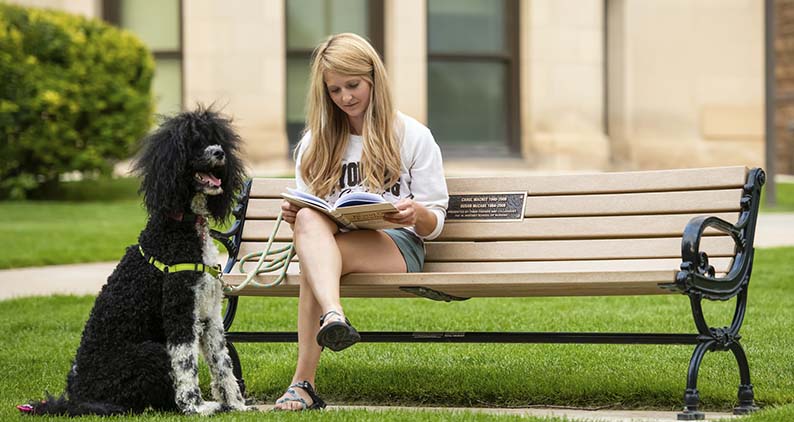 Tips For Success In Pharmacy School
Navigating pharmacy school can sometimes seem like a treacherous path. From applying to different programs, picking the right school, searching for scholarships, studying for exams, and preparing for a career, it is easy to feel quickly overwhelmed. However, if you are looking for tips on how to pass with flying colors throughout all of the stages of pharmacy school, you have come to the right place. Below, you will find the best pharmacy school tips for success:

The first piece of advice for pharmacy students is to start the application process early, otherwise you'll find yourself scrambling to do things at the last minute, which is never fun. Application requirements will vary depending on the university or college, but in general, here are a few things to expect to provide in an application:
Essays
Most applications will require you to write an essay with content detailing your interests in pharmacy. Here's a hint: this is the perfect opportunity to tell the admissions office about your personal life story and why you chose pharmacy as your career path.
Letters of Recommendation
In addition to an essay, you will most likely also need to provide a few letters of recommendation. If you really want to stand out, ask a staff member or an employer in the pharmaceutical industry who knows you well to write your letter. When someone with a wide expanse of knowledge writes your letter, it earns you major brownie points.
Experience
Pharmacy schools also like to see applicants that have done things outside of their academic studies, such as volunteering or working in a real-world pharmacy environment. Not only are these extracurriculars good for an applicant to see how they enjoy the field of pharmacy, but they also help you become a more competitive applicant.
Picking A Pharmacy School
Now that you have applied to different programs and been accepted to a few, it's time to pick which one you want to attend. One of the most important pharmacy school tips is to pick the right pharmacy program for you. There are many different programs you can choose from, but you shouldn't choose based on what your mom or dad thinks is the best choice. You need to pick the one that excites you and caters towards your needs. When choosing a Doctor of Pharmacy program (PharmD), it is important to find the time to really research each program. You should consider the following list:
Number of years to complete the program
Type of class (in-person or online)
Cost of attendance
Course offerings
Potential alumni network
After you extensively evaluate each program, the last tip for pharmacy students is to listen to your gut feeling. If you feel as though a certain program is right for you, it probably is.
Applying For Scholarships
Great! After you have applied for and picked a pharmacy school to attend, it should be smooth sailing, right? Well, those were just the initial steps. The next piece of advice for pharmacy students is to apply for scholarships. Now, on average, the total cost of attendance at pharmacy school can cost between $65,000 to $200,000. This cost might seem high, but in the long-run, your future career could be earning you a 6-figure salary! But what about the short-term? Well, applying for scholarships can help to significantly reduce this cost. There are many scholarships out there that are tailored specifically for pharmacy school students, so take advantage of them!
Surviving Pharmacy School
Half the battle for pharmacy students is maintaining a strong academic record. Pharmacy school is no joke, and you won't be able to get through if you are lazy and unorganized. However, if you follow the advice for pharmacy students below, you can learn the best study tips to save yourself from some major headaches in the future:
Take Detailed Notes
One of the best pharmacy school tips is to pay close attention and take detailed notes in all of your classes. When it comes time to study for your midterms and finals, you want detailed notes, otherwise you'll be struggling to try and recall information that you learned weeks ago. Additionally, not only will these detailed notes help you earn an A in the class, but it will also help you prepare to be successful in a future career. You will certainly need to have a strong attention to detail and be extremely knowledgeable about your desired area of expertise.
Find A Good Study Technique
Discover study techniques that work best for you. It's important to understand that techniques that work for your friends might not necessarily work for you. You can use trial and error, which can be time-consuming, but it'll be a great learning experience for you to discover the best study technique for you. One helpful tip to know is that learning the material and understanding it well isn't just something that only "naturally intelligent" students can do. Hard work, grit, and time devoted to studying can work wonders. If you really want to succeed, you must be willing to put in the work to see the desired results.
Ask Questions
Don't be afraid to ask your professors questions! Even if you get a perfect score on your exam or understand everything from the lecture, there's always room for improvement in your skills and knowledge. Your professors in pharmacy are there to help prepare you for a future career in pharmacy, and it's likely that they have experience in the field. Use their knowledge and prior experiences to your advantage!
Study in Advance
Let's face it, the materials you will learn in pharmacy school are not always going to be easy to learn. However, a great tip to succeed in your classes is to create your own personal studying system. Cramming for tests in pharmacy school is a recipe for disaster. But if you practice studying for exams a few days or even weeks ahead, you will develop a strong habit that will allow you to stay calm during tests and perform at your best.
Strike A Balance
Pharmacy school students tend to get easily overwhelmed with studying for all of their classes, participating in extracurriculars, and finding the time to exercise and stay healthy. However, it's important to remember that balance is key! Of course studying is important, but in moderation. Remember, even too much of a good thing can be bad for your mental and physical health. You need to find the right work-life balance that will give you time to focus on both personal and academic goals.
Preparing For Life After Graduation
As daunting as pharmacy school sounds, life after graduation might seem even scarier. It can be scary to think about finding a well-paying pharmacist job that you enjoy, but here's some advice for pharmacy students that can make this process easier:
Participate In Research and/or Internships
Look for healthcare internships or medical research opportunities during the duration of the program. This can act as a supplement to your education, while also providing you with a glimpse into the pharmaceutical industry. It will help you decipher between what you like and what you don't like.
Use Your Network
Don't underestimate the power of a strong network. You might be thinking that your Aunt Betsy who works at a bank can't help you find a pharmacist job, but you might actually be surprised. For example, what if Aunt Betsy's best friend is the head of the human resources department at your dream pharmaceutical company? Suddenly Aunt Betsy's network doesn't look so boring after all! One of the best pharmacy school tips is to contact potential connections, meet up with them, and build up your network, because you never know when you might need it.
Apply, Apply, Apply
Good things come to those who wait. I'm sure you've heard this term multiple times before, but this old saying holds a lot of truth. It's difficult to receive rejection letters, but the truth is that you are going to receive a handful of rejections before you finally land your dream job. So just continue to work hard on those job applications, but be patient too.
The Road To Success
Pharmacy school isn't going to be a walk in the park. It's going to take lots of hard work and determination, but you'll certainly reap the rewards. With a PharmD, your pharmaceutical knowledge will be greatly expanded, which means that you are opening up the door to higher-level job opportunities and salaries. By following the pharmacy school tips above, you'll be on the road to success in pharmacy school and beyond.
Contact Us
School of Pharmacy
Health Sciences, Room 292
1000 E. University Ave.
Dept. 3375
Laramie, WY 82071
Phone: (307) 766-6120
Fax: (307) 766-2953
Email: uwpharmacy@uwyo.edu