Contact Us
School of Pharmacy
Health Sciences, Room 292
1000 E. University Ave.
Dept. 3375
Laramie, WY 82071
Phone: (307) 766-6120
Fax: (307) 766-2953
Email: uwpharmacy@uwyo.edu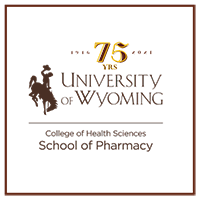 The Requirements to Become a Pharmacist
Published October 28, 2021 - November 30, 2021
By Alyssa Suderman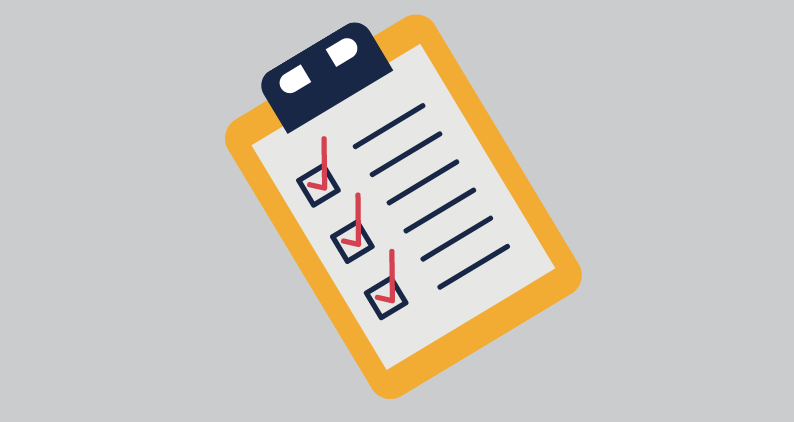 Requirements to Become a Pharmacist
Have you chosen a path for your life? Have you decided what your goals are today, as well as five or ten years into the future? There are so many options available for those who seek meaningful careers, and investigations of a wide variety of professional careers are warranted in today's world. True, you may decide to pursue a career where you are building or fixing something, like a mechanic or welder. Maybe you are into beauty and want to help others find their beauty. But if you are looking to use your skills in a chem lab and your skills you've had to use to explain the latest lesson to your best friend who is lost, then you should consider a career in the pharmacy profession. Today's pharmacists seek to ensure the health of patients as well as their wellbeing. A career as a Doctor of Pharmacy, or as we call it, a PharmD degree, is rewarding personally and professionally on many levels. But, how do you become a Pharmacist? Well, let's look at the steps to become a Pharmacist in today's world.  
Why Become a Pharmacist
Jobs in this field are secure, financially rewarding, and most have regular hours. You don't take your work home with you, but you do need to keep up on the medical journals and pharmaceutical fact sheets. Jobs in the field are everywhere. And, the number of pharmacists needed is expanding. It is expected that the United States will continue to need more and more pharmacists for years to come. Currently, there are 434 jobs nationwide as can be seen on the American Pharmacists Association and it is ever-growing. That is one resource for finding a job, but not the only resource, of course. 
Step 1: Assess Your Interest
If you are reading this with any interest, you have taken the first step in preparing for the rest of your career. Good job! Looking into high-quality and cost-effective programs is key to finding the right fit for your life. Knowing what is expected from you as a student is important. You need to know the expectations regarding your time and money, which are always in high demand, right? The University of Wyoming School of Pharmacy offers an excellent path to the PharmD degree. Our program has a track record of 100% job placement and an 85% postgraduate residency placement. By looking into the PharmD program at the University of Wyoming, you are realizing that there is a way to be a doctor that keeps people alive and thriving in today's world and be considered the most-easily accessible healthcare professional in your community. Generally, chemistry, not surgery, is just more appealing to you.
The first step to becoming a pharmacist (or second step after reading this) starts with an in-depth look at your skill set. Be really honest at this point. Are you interested in chemistry and biology? Did you ask good questions in high school chemistry? Are you good with ratios and statistics, as well as other areas of math, without having to be a math whiz? Are you able to read reports and nonfiction materials with a keen mind and a clear way of connecting information in your understanding? Communication skills are a good asset to have as well when becoming a Pharmacist. You will need to explain medicines and their effects to your patients. Our program works on skill development based on the common needs of today's pharmacies. 
If you say "yes" or "sure" or even "I think so" to the above skills (science, math, understanding, and communication), then you are a good candidate for a career in Pharmacy. Pharmacy education requirements do not involve someone with straight A's in Math and Science classes. Not at all. You will need good grades to get into the undergraduate program, and then good grades to get into the PharmD school, but good doesn't mean perfect. We personally like students who have to work, as we did, to gain the learning and understanding in science classes.
Step 2: Applying and Getting Into a Pharmacy College
After honestly analyzing your skillset and realizing the need for Pharmacists, now is the time to see what your life could be ten years from now. It is time to choose a school that is accredited by the National Accreditation Council of Pharmacy (ACPE) and will fulfill the pharmacist education requirements you need to become licensed. Getting to graduation takes determination and some grit, as any higher-level degree will, but it is all doable with the support system you will have within our school. You need to look for programs that have smaller class sizes because that is what you deserve. The University of Wyoming's program advisors, teaching staff, the connections you will make with other PharmD students, and your own resourcefulness will carry you to that special walk across the graduation stage. In our program, professors go beyond pharmacist education requirements and get to know their students to personalize some instruction through office hours and conferences. Using that personal connection, our students learn to be more personal with their patients and colleagues. Our program works to always remember the human aspect of being a pharmacist. 
Most universities have very similar application requirements for prospective pharmacy students including:
1. Previous Education
Beyond a high school diploma, most pharmacy degree programs do not require a bachelor's degree to apply. Classes in chemistry, biology, and physiology work well into the PreProfessional and Professional programs at UWYO. There are a few classes that need prerequisites where you need to have successfully completed the course with a C or higher such as:
Anatomy
Physiology
Biology
Microbiology
Organic Chemistry
Statistics
Math
Each university has different requirements, so make sure you know what courses you need to complete before moving onto pharmacy school.
2. PCAT Testing
Some universities also require applicants to take the PCAT (Pharmacy College Admission Test). The test is scored on a scale of 200 to 600 and is divided into four categories: biology, quantitative, reading, and chemistry. Scores in each section deemed competitive tend to fall in the 415 to 445 range. However, some programs like the University of Wyoming do not have this requirement.
Letters of Recommendation
Most pharmacy schools will also require two or three letters of recommendations. A good candidate for your letter writer will have known you for a long time, can speak to your professional experience and growth, and can also talk about your personal interests and knowledge of pharmacy. Make sure to give your letter writers plenty of time to complete their letters.
Other Requirements
Schools will also want to assess your previous academic work. Applicants should arrange for their transcripts to be sent to all the universities they are interested in and send any qualifying high school tests such as AP and IB programs. Lastly, there is usually an application fee that needs to be paid.
Step 3: Earn a Doctorate of Pharmacy
You could complete your pharmacist education requirements in six years if you have the right background. At the University of Wyoming for example our pharmacist education requirements take two years in our Pre Professional Pharmacy Program followed by four years to complete a Professional Pharmacy Program. In general, over the course of your pharmacy education you will study to gain more in depth knowledge about chemistry, biology, physics, drug therapy, medical ethics, and patient care and management. You should be sure to choose course work that not only fulfills your pharmacist qualifications, but will also give you an advantage in the PharmD program.
How hard are the classes?
Well, the classes are challenging because universities desire their students to be fully prepared for the career in front of them. The University of Wyoming has been doing this for 75 years and we know what it takes to take you to the next level. But don't forget we are people first. There is support available for all our students. We also work to keep our numbers to a manageable level for our staff and professors because we know what our students will need from us, and we are determined to provide just that...what students need for the future. This is another major step to become a pharmacist: choosing a school that will provide you the support and education that you deserve. 
Step 4: Complete an Extensive Internship
The majority of state licensure boards have pharmacist requirements involving 1,000 to 2,000 hours of experience. Sometimes this can include school hours, but for the majority of applicants this means a qualified internship at hospitals and retail pharmacies. States may also require a license for interns to practice. Interns work under licensed pharmacists to apply the skills they learn in the classroom and gain practical experience on the duties that a pharmacist is expected to perform. During your internship, which will usually last one to two years, aspiring pharmacists will gain real world experience with pharmacist work including:
How to administer and dispense prescription medications
Perform basic patient tests
Interact with real patients
Internship training programs that fulfill your pharmacist qualifications can be competitive, so make sure you start identifying and applying for them early.
Step 5: Pass Your Post-Graduation Exams
Once you have graduated with your doctorate in pharmacy, one of the last hurdles you have to complete to fulfill your pharmacist requirements is to pass your license exams. The first test you will need to take is the North American Pharmacist Licensure Examination (NAPLEX), which is designed to test your pharmacy knowledge and competency. Over the course of six hours, examiners will complete 250 multiple choice questions. States generally have pharmacist requirements demanding a score of 75 or higher to pass and earn your licensure. You'll have the ability to take the test every 45 days and can take it up to five times without special authorization to retake it again.
The second test, the Multistate Pharmacy Jurisprudence Examination or MPJE, is a two and a half hour examination composed of 120 questions. It is a pharmacist requirement established by the National Association of Boards of Pharmacy in most states. It tests your knowledge of the legal requirements in your state to practice pharmacy. Licensed practitioners who wish to practice in other jurisdictions will have to retake this test to assess their knowledge of the laws regarding pharmacy in their new state. Most states have pharmacists requirements that need a score of 75 or higher to pass.
Step 6: Complete a License Application
The final step to become a pharmacist is to complete an application for a license in the state in which they wish to practice. Each state has different thresholds for their pharmacist qualifications such as in Wyoming candidates are required to:
Pass a background check
Pass NAPLEX with a score of 75 or higher
Pass MPJE with a score of 75 or higher
Completed 1,200 hours of practical experience with a licensed pharmacist
Pass a background check
Complete fingerprinting
Submit an application fee
Contact Us
School of Pharmacy
Health Sciences, Room 292
1000 E. University Ave.
Dept. 3375
Laramie, WY 82071
Phone: (307) 766-6120
Fax: (307) 766-2953
Email: uwpharmacy@uwyo.edu