Contact Us
School of Pharmacy
Health Sciences, Room 292
1000 E. University Ave.
Dept. 3375
Laramie, WY 82071
Phone: (307) 766-6120
Fax: (307) 766-2953
Email: uwpharmacy@uwyo.edu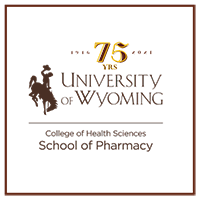 10 Reasons Why Pharmacy School is Worth it
Published December 01, 2021 - January 04, 2022
By Alyssa Suderman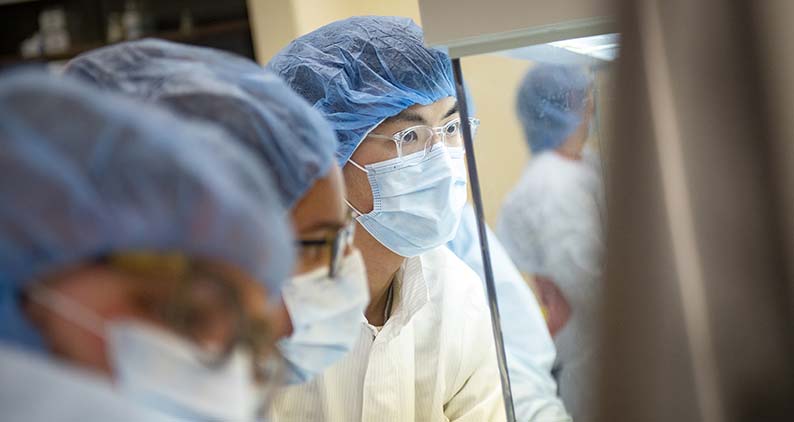 Is Pharmacy School Worth It?
Choosing a career path is never an easy task. There are just so many jobs out there now, especially if you are considering a career in healthcare. If you have been considering pharmaceuticals, you've probably been worrying if pharmacy school is worth it between the cost, time commitment, and license requirements? From both a financial standpoint and career perspective pharmacists experience a very fulfilling career. Here are 10 reasons that highlight why you should become a pharmacist:
1. Less Time to Complete Your Education
Many of the traditional top career paths in healthcare require extensive schooling before you can enter the workforce. If you are thinking about becoming a medical doctor, surgeon, dentist, or optician get ready to commit to 8 to 11 years of post-high school education. These professions require that you earn a 4 year bachelors. After that you will have to stress about taking the MCAT or similar test and plus worry about getting into medical school. Then you will actually have to go to medical school for another 4 or more years to earn your doctorate. Even after that you probably still won't be done with your education. Medical doctors, surgeons, and dental specialists  are required to complete three to eight more years of internships and residency programs.
On the other hand, with a Doctor of Pharmacy degree (Pharm.D) you will be able to enter the workforce after only 6 years of education. Many programs, like the one at the University of Wyoming School of Pharmacy, may even not require you take an exam (PCAT) to get into their programs. At the University of Wyoming, you are not required to earn a bachelor's degree before pursuing your pharmacy doctorate. Pharmacy students only need to complete 2 years of pre-professional courses or 72 credit hours. Your Doctor of Pharmacy degree can then be completed in as little as 4 years. There are also plenty of financial aid opportunities that can help offset the cost of earning your doctorate. After graduation, instead of three to eight years of residency, all you will need to complete is 1,200 to 1,500 hours, depending on your state, as an intern or 6-7 weeks of work experience under the supervision of a licensed pharmacist.
2. Earn a Six Figure Salary
Let's be honest. One of the best perks of working in the medical industry is the pay and pharmacy jobs are no different. One of the big advantages for why pharmacy school is worth it is professionals earn a huge salary right out of college. According to the Bureau of Labor Statistics, pharmacy professionals are paid $128,710 per year on average. That salary puts you in the upper middle class meaning you will have enough money to live a comfortable lifestyle. This means that at that income level pharmacy graduates, even if they acquire student loan debt for pharmacy school, can still treat themselves to plenty of luxuries and fun vacations.
3. A Variety of Career Paths
Today, pharmacists are found in virtually every healthcare setting. Modern pharmacists can find jobs in research, clinical, and retail work for a wide array of companies and organizations including:
Grocery and drug store pharmacies
Pharmaceutical companies
Research labs
Corporate and private businesses
Hospitals and clinics
Senior and long term care facilities
Patient care facilities
Universities and other types of academia
You can even become an entrepreneur and become your own boss by opening your own private pharmacy!
4. Live Anywhere in US
Many professions have become clustered in certain parts of the country. For example, if you want to work in technology, Silicon Valley is the place to be. If you want to go into finance you probably want to work in New York. What about jobs you can get with an MBA? Well, you will probably have to move to one of the major cities in the US to work for a fortune 500. But not pharmaceuticals! Nearly all Americans (91%) live within five miles of a pharmacy according to a study by the National Association of Chain Drug Stores. That means that you can likely move anywhere in the US and find a job when you graduate from college with a pharmacy degree.
5. Demand is Increasing for Pharmacy Services
Because of three major factors there is a growing demand for pharmaceutical services in the U.S.:
There has never been more prescription medicines manufactured and on the market than today.
According to the U.S. Census Bureau, people 65-and-older will comprise 21% of the population by 2050. Older patients generally require more prescription medications than younger individuals.
According to the NACDS, the demand for prescription drugs has dramatically increased since the 1990s. In 1992, they estimate 1.9 million prescriptions were filled, compared to 2015 where 4.1 billion were filled. That's a 132,158% increase in demand!
6. Respect of the Community
Every year pharmacists remain on top of Gallup's annual survey for that ranks professionals according to their honesty and ethics. Bottom line, the majority of Americans see pharmacists as among the most trusted and looked up to professionals in the U.S.
7. Mentor and Leadership Opportunities
For those that want a rewarding job that also provides leadership opportunities, a career as a pharmacist is perfect for you. Pharmacists often play a key leadership role in all aspects of the healthcare system. In retail pharmacies for example, pharmacists are often put in management positions, leading a staff of technicians and other assistants. There are also plenty of opportunities to mentor the next generation of young pharmacists. Case in point, in order to earn a state license to practice pharmacy applicants are required to complete a number of hours training under the supervision of a licensed pharmacist. You can work with these young professionals while offering them advice on how to make the most out of their career.
8. No Two Days are the Same
Just as the needs of no two patients are the same, no two days are ever the same for a pharmacist. Professionals often need to help patients figure out the best ways for how to fulfil and take their medications taking into account a variety of factors like diet, lifestyle, transportation, budget, and more.
9. Lifelong Learning
A career as a pharmacist provides the perfect opportunity to continuously expand your mind. Every year, new innovations are discovered around patient care and the application of new medicines. Pharmacists often find themselves attending a variety of conferences and conventions every year to keep up on the latest developments in their field. As an added benefit, some of these conferences are hosted at vacation destinations! How's that for a great reason as to why you should become a pharmacist.
10. Make a Difference in the Lives of Others
One of the best ways to make a difference in the lives of others is to work in the healthcare industry. Pharmacists are an integral part of the healthcare system. Retail pharmacists are guaranteeing that patients receive the right amount and type of medications so they are able to live their best lives. Pharmacists also work with insurance providers to make sure people can afford the medications they need. Other pharmacists work to research and develop life saving drugs. The bottom line is that those who choose a career in pharmacy can feel good about their decision because they are dedicating their lives to the well being of others.
Contact Us
School of Pharmacy
Health Sciences, Room 292
1000 E. University Ave.
Dept. 3375
Laramie, WY 82071
Phone: (307) 766-6120
Fax: (307) 766-2953
Email: uwpharmacy@uwyo.edu