School of Pharmacy
Health Sciences Center, Room 292
1000 E. University Ave., Dept. 3375
Laramie, WY 82071
Phone: (307) 766-6120
Fax: (307) 766-2953
Email:
uwpharmacy@uwyo.edu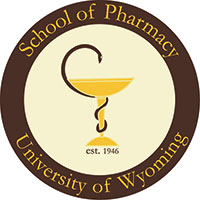 Drug Information Center
About Us
The UW Drug Information Center is located on the UW campus in the School of Pharmacy, Room 495. The Drug Info Center serves as a rotation site for 4th professional year Pharm.D. candidates. 
Melissa Hunter, Pharm.D., R.Ph., is the Director of the Drug Information Center. The Drug Information Center is open during university hours. It is closed on weekends and university holidays. Questions can be left by voice mail during off-hours and will be returned the next working day. Emergency questions during these times should be directed to the Poison Control Center at 800-222-1222.
To Contact Us:
UW Drug Information CenterHealth Sciences Center, Room 495Dept 33751000 E University AvenueLaramie, WY 82071
Phone: (307) 766-6988Fax: (307) 766-2953Email:
rxinfo@uwyo.edu