School of Pharmacy
Health Sciences, Room 292
1000 E. University Ave.
Dept. 3375
Laramie, WY 82071
Phone: (307) 766-6120
Fax: (307) 766-2953
Email:
uwpharmacy@uwyo.edu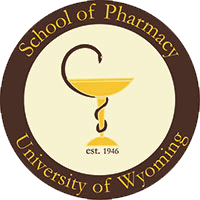 Drug Information Center
Drug Information Requests

Requests for information can be submitted through the telephone, fax, or email. The Drug Information Center (DIC) accepts requests from residents of Wyoming and University of Wyoming School of Pharmacy alumni.
Please include your name and contact information in addition to the request.
The DIC is open Monday through Friday, 8:00-12:00 and 1:00-5:00 Mountain Standard Time. The DIC is closed weekends and University holidays.
To Contact Us:
UW Drug Information CenterHealth Sciences Center, Room 495Dept 33751000 E University AvenueLaramie, WY 82071Phone: (307) 766-6988Fax: (307) 766-2953Email:
rxinfo@uwyo.edu