School of Pharmacy
Health Sciences, Room 292
1000 E. University Ave.
Dept. 3375
Laramie, WY 82071
Phone: (307) 766-6120
Fax: (307) 766-2953
Email:
uwpharmacy@uwyo.edu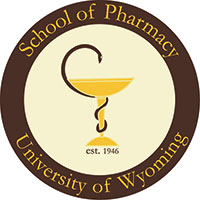 Bonnie Hl Zhao
Research Assistant
bonnie@uwyo.edu • (307) 766-6110 • Health Sciences Ctr 563
Research and Office Assistant for the Center of Cardiovascular Research and Alternative Medicine (C-CRAM).  Perform and coordinate C-CRAM related duties. Maintain research budgets and other grant agencies.  Assist with ordering supplies. Arrange travel for faculty, staff, visitor, and graduate students for their professional meetings.  Do monthly P-card report.  Record working schedule of part-time students, work study time sheet.  Prepare hiring papers, guidance for paper work of international employees.  Ensure proper function of the research, education and exam grading in a timely manner.