School of Pharmacy
Health Sciences Center, Room 292
1000 E. University Ave., Dept. 3375
Laramie, WY 82071
Phone: (307) 766-6120
Fax: (307) 766-2953
Email:
uwpharmacy@uwyo.edu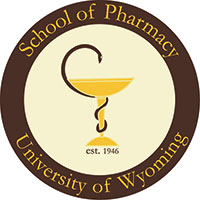 Jama Palmer
Office Assistant, Senior
jpalme14@uwyo.edu • (307) 766-6120 • HS 292
Best Mode of Communication: Both e-mail and voicemail
Office Hours: M-F 8:00-5:00 (school year) 7:30-4:30 (summer)
Provide assistance to the Dean of the School of Pharmacy, Staff Assistant/Office and Financial Manager and faculty. Enter time and leave for faculty, staff and students. Manage the front office of the School of Pharmacy, including distributing mail, faxes, photo copying, directing phone calls, ordering supplies and other general receptionist duties, as needed. Notary Public.