School of Pharmacy
Health Sciences, Room 292
1000 E. University Ave.
Dept. 3375
Laramie, WY 82071
Phone: (307) 766-6120
Fax: (307) 766-2953
Email:
uwpharmacy@uwyo.edu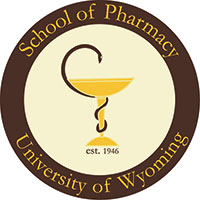 Jennifer L. Petrie, Pharm.D., BCPS

Clinical Associate Professor of Pharmacy Practice
jpetrie@uwyo.edu • (970) 624-3380 • Medical Center of the Rockies - Pharmacy Department
Best Mode of Communication: E-mail
Office Hours: By appointment
Dr. Petrie received her Doctor of Pharmacy degree from the University of New Mexico College of Pharmacy in 2003. She then completed a pharmacy practice residency at the University of New Mexico Health Sciences Center in 2004. Dr. Petrie's practice setting is located at the Medical Center of the Rockies in Loveland, Colorado. Her research interests include trauma, cardiovascular, critical care, asthma, medication safety, and infectious diseases. Dr. Petrie coordinates and teaches a Medications Errors elective, as well as team teaches in the Therapeutics Series. She offers both Internal Medicine and Critical Care/Trauma Rotations.
Research Interests:
Trauma, cardiovascular, critical care, asthma, medication safety, and infectious diseases
Teaching:
PHCY 4160, PHCY 4170 Medication Errors, PHCY 6350, PHCY 6351, PHCY 6352, PHCY 6357, PHCY 6465, PHCY 6470-71
Service:
Medical Center of the Rockies
Trauma & Acute Care Surgery 
Loveland, CO
Jennifer L. Petrie, Pharm.D., BCPS