School of Pharmacy
Health Sciences Center, Room 292
1000 E. University Ave., Dept. 3375
Laramie, WY 82071
Phone: (307) 766-6120
Fax: (307) 766-2953
Email:
uwpharmacy@uwyo.edu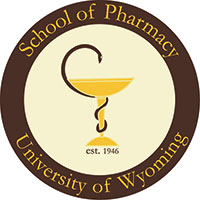 JoAnn Rule
Office Associate
Experiential Education Program

jrule@uwyo.edu • (307) 766-2956 • HS 288
Best Mode of Communication: E-mail
Office Hours: 8:00-5:00 (school year) 7:30-4:30 (summer)
Responsibilities:
Assist faculty in the Experiential Education Office with 1st year and 4th year rotations. Collect and maintain student information relating to rotation requirements.  Collect and maintain rotation site contracts including site availability and preceptor information.