School of Pharmacy
Health Sciences, Room 292
1000 E. University Ave.
Dept. 3375
Laramie, WY 82071
Phone: (307) 766-6120
Fax: (307) 766-2953
Email:
uwpharmacy@uwyo.edu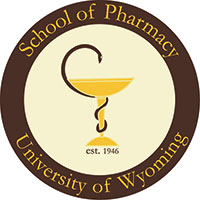 Lanae Fox, Pharm.D., BCPS

Clinical Assistant Professor of Pharmacy Practice
lanaes@uwyo.edu •  (307) 577-2379
Wyoming Medical Center
1233 E. Second St.
Casper, WY  82601
Office Hours: By appointment only
Dr. Fox joined the faculty at the UW School of Pharmacy as a Clinical Assistant Professor of Pharmacy Practice in July 2011. She received a Doctor of Pharmacy degree from the University of Wyoming School of Pharmacy and then completed a PGY1 residency at the Community Health Center of Central Wyoming in Casper. Dr. Fox's practice setting is the Wyoming Medical Center in Casper and she teaches in the Introduction to Pharmacokinetics and Therapeutics II courses. Her research interest areas include medication therapy management and family medicine.
Research Interests:
Medication Therapy Management, Family Medicine
Teaching:
Introduction to Pharmacokinetics, Therapeutics II
Affiliations, Associations, Consultation:
Wyoming Pharmacy Association, ASHP, APhA, ACCP