School of Pharmacy
Health Sciences, Room 292
1000 E. University Ave.
Dept. 3375
Laramie, WY 82071
Phone: (307) 766-6120
Fax: (307) 766-2953
Email:
uwpharmacy@uwyo.edu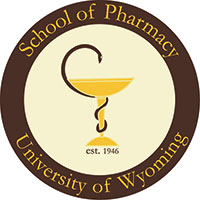 Maria Bennett, B.S.
Manager of Student Services
mariav@uwyo.edu • (307) 766-6132 • HS 295
Best Mode of Communication: E-mail
Office Hours: M-F 8:00 - 10:00 am
Manages all areas of student services for the preprofessional and professional pharmacy program including but not limited to: advising, recruiting, admissions, management and organization of room assignment for teaching of pharmacy courses, monitoring of faculty advisor's knowledge to keep students compliant with the current curriculum, student policies, scholarships, and overall student data management, including assessment. The Manager of Student Services (MSS) serves as the student services liaison with University offices across campus and with Community College's advisors with Prepharmacy programs. The MSS works independently and reports to the Associate Dean of Student Affairs in the School of Pharmacy.
Teaching:
HLSC 1010