School of Pharmacy
Health Sciences Center, Room 292
1000 E. University Ave., Dept. 3375
Laramie, WY 82071
Phone: (307) 766-6120
Fax: (307) 766-2953
Email:
uwpharmacy@uwyo.edu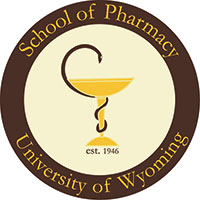 Padmamalini Baskaran, M.Pharm., Ph.D.
Temporary Assistant Professor
Padmamalini Baskaran, M.Pharm., Ph.D., joined the UW School of Pharmacy faculty at the beginning of the fall 2011 semester as a temporary Assistant Professor. She was previously a Research Assistant Professor with the AAB Cardiovascular Research Institute at the University of Rochester Medical Center in Rochester, New York. Dr. Baskaran was also a Research Teaching Specialist with the Department of Pharmacology and Physiology at the University of Medicine and Dentistry of New Jersey and a project manager at Eastern Medikit in India. In Pune, India, she taught Medicinal and Analytical chemistry for pharmacy students.
Dr. Baskaran received a Bachelor of Pharmacy (1994) from Madras Medical College in Chennai, India; a Master of Pharmacy (1996) from SNDT Women's University in Mumbai, India; and a Ph.D. (2002) in pharmacy from Karl-Franzens University of Graz in Austria. Her research interests  include  structure function analysis  and post translational modifications of soluble Guanylyl Cyclase (sGC- Nitric Oxide receptor), role of redox stress in ischemia and neurodegeneration,  and anti micro thrombic agents for myocardial infarction. She will teach Medicinal and Natural Products Chemistry in the spring semester.
Share This Page:
Padmamalini Baskaran, M.Pharm., Ph.D.