School of Pharmacy
Health Sciences Center, Room 292
1000 E. University Ave., Dept. 3375
Laramie, WY 82071
Phone: (307) 766-6120
Fax: (307) 766-2953
Email:
uwpharmacy@uwyo.edu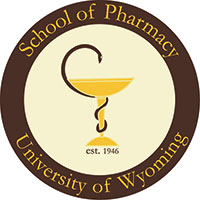 Job Opportunities
UW School of Pharmacy Listings
UW Employment Listings
Job Searches and Job Postings for Students, Alumni, and Employers
Students and Alumni
Employers
University of Wyoming EEO Statement
The University's policy has been, and will continue to be, one of nondiscrimination, offering equal opportunity to all employees and applicants for employment on the basis of their demonstrated ability and competence without regard to such matters as race, sex, gender, color, religion, national origin, disability, age, veteran status, sexual orientation, genetic information, political belief, or other status protected by state and federal statutes or University Regulations.
The University of Wyoming is committed to providing a safe and productive learning and living community. To achieve that goal, we conduct background investigations for all final candidates being considered for employment. Background checks may include, but are not limited to, criminal history, national sex offender search, employment and motor vehicle history. Offers of employment are contingent upon the completion of the background check.