School of Pharmacy
Health Sciences, Room 292
1000 E. University Ave.
Dept. 3375
Laramie, WY 82071
Phone: (307) 766-6120
Fax: (307) 766-2953
Email:
uwpharmacy@uwyo.edu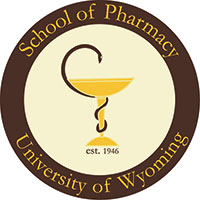 Pharmacy News Archives
Read past news articles highlighting the accomplishments of the University of Wyoming School of Pharmacy alumni, students, faculty, researchers, and staff. We invite you to also check out past issues of our newsletters. The school distributes both a quarterly electronic newsletter, the News Capsule, and an annual report and newsletter, Wyoming Scripts. Current and past issues of these newsletters can be found on the Newsletters webpage. Read current news on the school's News webpage.
News stories are archived by year:
2014
2013
2012
2011
2010