Alumnus Jay Truitt Presents Research Seminar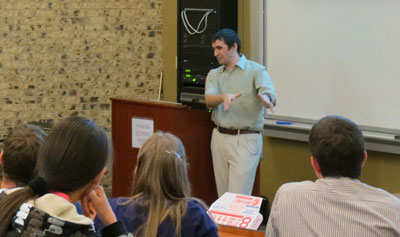 Alumnus Jay Truitt, Pharm. D. ('08), who is currently an M.D./Ph.D. candidate at the University of Texas Medical Branch (Galveston) and University of Texas (Austin) Department of Neuroscience, delivered a seminar on his research project and M.D./Ph.D. education to a group of Pharm.D. and BMS Ph.D. students and SOP faculty in September. Dr. Truitt is using gene and microRNA modulation to study the role of mediators of inflammation in alcohol addiction.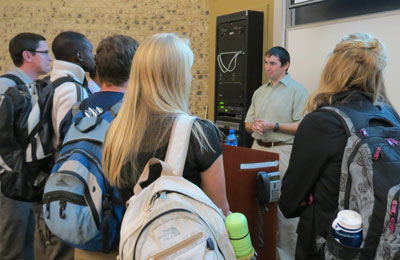 He also took questions from students about the ways his UW education helped him in medical and graduate school. The students and faculty found this forum interesting and useful, and hope to see future seminars given by recent graduates. CCRAM and INBRE sponsored the seminar.