Thyagarajan Research Team's Capsaicin Study Featured in Bio Prep Watch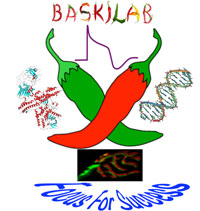 Findings from a study by Assistant Professor of Pharmaceutics Baskaran Thyagarajan, M.Pharm., Ph.D., and his research team were featured in Bio Prep Watch in February. The article by Bryan Cohen in the "Medical Countermeasures" news category is titled, "Wyoming Researchers Demonstrate Capsaicin Effectiveness Against Botulinum."

The article discusses that the research team's findings demonstrate the effectiveness of capsaicin, an active ingredient of chili peppers, in treating and preventing the effects of botulinum neurotoxin A, which causes botulism, a rare paralytic disease. The findings are significant because the neurotoxin is a dangerous bioweapon capable of causing widespread casualties via aerosol, water, or food contamination.

Further research is being conducted by Thyagarajan and his team to understand how capsaicin works. For more information, visit Baskilab.

Founded in October 2009, Bio Prep Watch (BPW) is an Internet-based newswire dedicated to 24/7 coverage of biological terror threats and the policies, procedures and personnel dedicated to thwarting them. BPW is the leading news source on biological threats for policymakers and first responders.
(Baskilab graphic courtesy of Baskaran Thyagarajan)