IPPE Study by Janelle Krueger Published in AJPE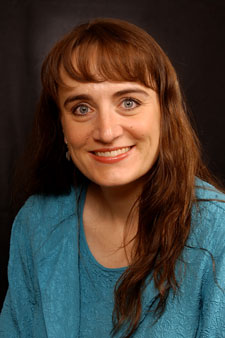 Janelle Krueger, M.S., R.Ph., clinical assistant professor of pharmacy practice and director of the Experiential Education Program at the UW School of Pharmacy, had an article published in the March issue of the American Journal of Pharmaceutical Education (AJPE) titled, "Pharmacy Students' Application of Knowledge From the Classroom to Introductory Pharmacy Practice Experiences."

The purpose of this study was to determine whether and how students applied knowledge learned in the classroom during their IPPEs and if there was a difference between the course content used in community versus hospital practice experiences.

Findings indicate that P2 pharmacy students were able to apply knowledge previously learned in the classroom, recognize that connection and articulate how they used course content as part of their community and hospital IPPEs. While students were more apt to provide examples of applied knowledge from some courses more than others, examples were generally distributed among all course types, demonstrating that students were using all prior coursework in the practice environment.

During community IPPE rotations, students were able to make the most connections with the self-care (nonprescription) course, pharmacy practice laboratory course, and dose form design/laboratory course.  In the hospital IPPE environment, over 80% of students provided examples of using knowledge gained from pharmaceutical calculations, physiology/pathophysiology, medicinal chemistry, pharmacy practice laboratory and the biopharmaceutics/pharmacokinetics courses. 

Challenging students to think about and provide specific examples of knowledge application from the classroom during IPPEs allowed students to see the relevance of the classroom portion of their education and reinforced how foundational course concepts are directly applicable to pharmacy practice.  In addition, this type of information can be used as part of a pharmacy college or school's assessment program.