P2 Cassandra Hardester Wins Patient Counseling Competition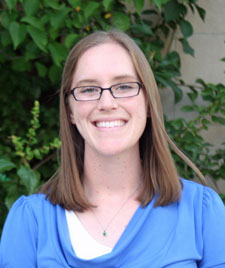 UW School of Pharmacy P2 Cassandra Hardester (class of 2015) placed first in the 2012-2013 American Pharmacists Association–Academy of Student Pharmacists (APhA-ASP) patient counseling competition held in January. Brandon Anderson and Kali Autrey (both class of 2015) tied for second place and Tracey Le (class of 2014) placed third.
The winner from each school was invited to compete at the national competition held March 1–4, 2013 in Los Angeles, California, in conjunction with the APhA Annual Meeting & Exposition. Hardester represented the school well at the national competition and she received $500 reimbursement from the school for travel expenses. The second and third place winners received UW Bookstore gift cards.
Criteria for judging the competition was focused on dispensing a new medication to a patient. Forrest Floyd and Catherine Scalley (both class of 2015) assisted with the local competition by being the standardized patients.

The goal of the APhA-ASP National Patient Counseling Competition is to encourage student pharmacists in their efforts toward becoming better patient educators. The competition is designed to reflect changes that are occurring in practice, to promote and encourage further professional development of the student pharmacist and to reinforce the role of the pharmacist as a health care provider and educator.