Angela Thompson Article Published in The Consultant Pharmacist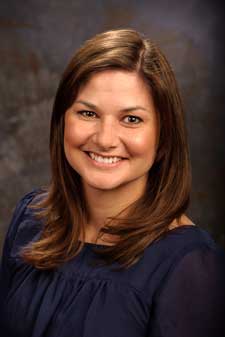 Angela M. Thompson, Pharm.D., BCPS, clinical assistant professor of pharmacy practice, recently had an article published in The Consultant Pharmacist titled, "Evaluation of Type 2 Diabetes Mellitus Medication Management and Control in Older Adults."

Although the management of diabetes mellitus may be determined based on specific patient characteristics, prescribing patterns and overall management of T2DM in older adults are not well described. This retrospective research aimed to characterize glycemic control and pharmacologic management in older patients and to compare glycemic control and pharmacological management in patients 65 to 79 years of age ("young-old") with those 80 to 89 years of age ("old-old"). Results from this study indicate that within the study population, glycemic control was similar between the young-old and old-old. However, the old-old required fewer diabetic medications for this same level of glycemic control.

Thompson's practice setting is located at University of Wyoming Family Medicine Residency Program-Cheyenne in Cheyenne, Wyoming, where she works in ambulatory care. Her interests include geriatrics, diabetes, women's health, men's health, and cardiovascular risk reduction.