Lauren Biehle and Jessie Burch Present at WCAPN Conference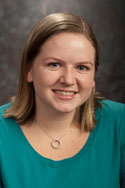 Lauren Biehle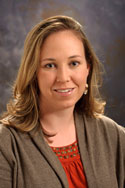 Jessie Burch
Lauren Biehle, Pharm.D., BCPS, and Jessie Burch, Pharm.D., BCPS, clinical assistant professors of pharmacy practice at the University of Wyoming School of Pharmacy, presented at the 2013 Wyoming Council for Advanced Practice Nurses (WCAPN) Pharmacotherapy Conference October 18, 2013, in Cheyenne, Wyoming. Biehle and Burch both practice at the Rose Family Medicine Residency Program in Denver, Colorado.
Biehle's presentation was a review of newly approved drugs from 2012-2013 titled, "New Therapies for Diabetes, A. fib, Head Lice-Oh My! Drug Updates 2012-2013." Burch's presentation was a review titled, "Pharmacotherapy Options for Weight Loss."
WCAPN is a non-profit organization dedicated to promoting professional growth of Nurse Practitioners throughout Wyoming.