Ethics and Medical Mission Work Research Study Published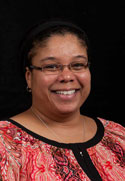 Juanita Bonner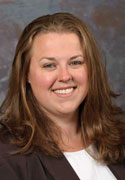 Jessica Hopper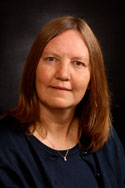 Linda Gore Martin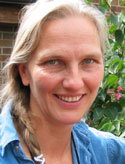 Penelope Caldwell
A research study of ethics and medical mission work in Honduras was recently published in the October 2013 edition of a new open access journal titled Universal Journal of Public Health. The article titled, "Pilot Surveys of Ethics and Short-Term Medical Mission Work: University of Wyoming Agua Salada Clinic, Honduras," was authored by recent UW School of Pharmacy graduates Juanita Bonner, AA, Pharm.D. ('13), R.Ph., and Jessica Hopper, Pharm.D. ('12), R.Ph., with Linda Gore Martin, Pharm.D., R.Ph., M.B.A., BCPS, Dean, School of Pharmacy, and Penelope Caldwell, CNM, DNP, Brigade Faculty Advisor, Assistant Lecturer, Fay W. Whitney School of Nursing.
In the spring of 2011, the researchers were awarded a Willits Ethics Summer Independent Study Award from the University of Wyoming Department of Philosophy to conduct survey research in Agua Salada, Honduras. This was the first time the award was given to a group within the College of Health Sciences. The award was used to conduct medical mission ethics research with the UW Honduras Brigade in July 2011.

The UW College of Health Sciences Fay W. Whitney School of Nursing has an established memorandum of understanding with Shoulder to Shoulder, which works solely in the Intibucá region of Honduras. UW sends two to three brigades each year to serve Agua Salada and its surrounding communities. The brigades have an established rapport within these communities with a mission to provide "primary health care, public health, dental care, nutrition, and education."

According to Bonner, lead author and principle investigator, this research was done to help identify ethical issues perceived by the recipients of short-term medical missions and to examine how these issues differ between volunteers and patients.

During the course of the research study, the team presented their findings on several occasions. Bonner and Caldwell participated in a UW service-learning panel discussion and Bonner and Hopper gave poster presentations to the Willits Family Foundation members and at the American Society of Health-System Pharmacists 46th Midyear Clinical Meeting and Exhibition December 2012. (See previous article) 

The research team concluded that when evaluating differences in the perceptions of patients and volunteers in ethical terms, it seems that both primarily share common perceptions of beneficence and justice while volunteers are more likely to be concerned with elements of non-maleficence and tend to undervalue indicators of autonomy. The results of the research presented suggest that the four Western principles of medical ethics warrant further investigation in underdeveloped regions receiving short-term medical care. However, other questions arise on how to broach these areas and if imposing more Western concepts is always the right thing to do.