Interdisciplinary Collaboration on Student-Led Research Project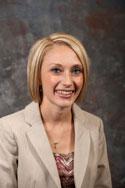 Jenna Allais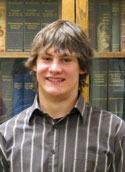 Drew Mcmillan
January 28, 2014 — Jenna Allais, P4 pharmacy student from Rock Springs, Wyoming, and Drew Mcmillan, ASPIRE-pre-pharmacy student from Cody, Wyoming, collaborated on a poster presentation at the 2013 American Society of Health System Pharmacists (ASHP) Midyear Meeting in Orlando, Florida, in December.

Allais' research project titled, "Assessment of Provider's Knowledge of Current Diabetes Guidelines and Drawbacks to Reaching Patient Goals," was part of her Pre-Residency Rotation. The study's objectives were to increase glycemic control in patients with type 2 diabetes mellitus (T2DM), assess providers' knowledge of current treatment recommendations, gain an understanding of drawbacks preventing patients from reaching their therapeutic goals, and identify opportunities for pharmacists to educate providers regarding diabetes treatments.

As an ASPIRE student, Mcmillan was interested in collaborating on a project that he would be able to continue doing additional research on while in pharmacy school. His work on this project also satisfied the research component of the ASPIRE Program.

Allais and Mcmillan's interdisciplinary research opportunity was made possible by working with Michelle Hilaire, Pharm.D., CDE, BCPS, UW School of Pharmacy clinical associate professor, and Davis Blanton, MD, from the Fort Collins Family Medicine Center. The project will also result in increased patient care.