Winners of the 2014 ASP Patient Counseling Competition Announced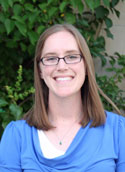 Cassandra Hardester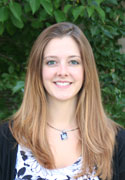 Kali Autrey
Brandon Anderson
February 20, 2014 — Winners of the local chapter of the American Pharmacists Association–Academy of Student Pharmacists (APhA-ASP) 2014 Patient Counseling Competition at the University of Wyoming were: first place, Cassandra Hardester, from Bakersfield, California; second, Kali Autrey, from Kimball, Nebraska; and third, Brandon Anderson, from Andover, Minnesota. All three students are members of the School of Pharmacy class of 2015.

This is the second year that Hardester placed first in the local competition. In 2013, she traveled to Los Angeles, California, to compete in the national competition. After placing first this year, Hardester elected to offer the opportunity to compete nationally to someone else. As a result, Autrey will represent the chapter in the national competition at the APhA Annual Meeting & Exposition March 28–31 in Orlando, Florida.

The national competition consists of a preliminary round and a final round. Students are given a drug to research in a limited amount of time and are then required to counsel a mock patient on the appropriate use of the drug. The students are evaluated based on the content and style of the counseling presentations. The top ten students are then invited to the final round. The final round is more complex than the preliminary round with the mock patient displaying personality characteristics similar to a realistic situation. The top ten finalists are recognized during the APhA-ASP Awards Ceremony.

The goal of the APhA-ASP National Patient Counseling Competition is to encourage student pharmacists in their efforts toward becoming better patient educators. The competition is designed to reflect changes that are occurring in practice, to promote and encourage further professional development of the student pharmacist and to reinforce the role of the pharmacist as a health care provider and educator. For more information, see the APhA-ASP National Patient Counseling Competition website.