School of Pharmacy
Health Sciences, Room 292
1000 E. University Ave.
Dept. 3375
Laramie, WY 82071
Phone: (307) 766-6120
Fax: (307) 766-2953
Email:
uwpharmacy@uwyo.edu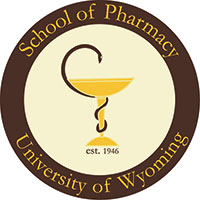 UW School of Pharmacy Alumna Sharon Durfee Elected BPS Chair for 2014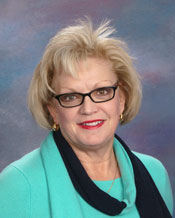 Board of Pharmacy Specialties Announces 2014 Officers
March 25, 2014 — University of Wyoming School of Pharmacy alumna Sharon M. Durfee (B.S.P. '76), R.Ph., BCNSP, was recently elected by the Board of Pharmacy Specialties (BPS) to serve as the 2014 chair. She succeeds Joseph Saseen, Pharm.D, FASHP, FCCP, BCPS. UW alumnus John A. Pieper (B.S.P. '77), Pharm.D., FCCP, FAPhA, was voted the chair-elect. Durfee is the director of Poudre Infusion Therapy, an infusion therapy company that is part of Columbine Health Systems in Fort Collins, Colorado. Poudre Infusion Therapy provides infusion therapy to patients in the freestanding Ambulatory Infusion Center, their private home, a surgery center or a long-term care facility.

Durfee is active in the American Society for Parenteral and Enteral Nutrition. Currently she is chair of the task force to revise and update the A.S.P.E.N. Standards for Specialized Nutrition Support for Home Care Patients and Adult Residents of Long Term Care Facilities. Durfee is also a member of the Public Policy Committee and the Sustain Advisory Council, A.S.P.E.N.'s National Patient Registry for Nutrition Care, and she is a national speaker on the topics of Total Parenteral Nutrition and Nutrition in Wound Healing. Durfee is board certified in nutrition support pharmacy practice and an adjunct clinical faculty member at the University of Wyoming School of Pharmacy. For more information, see the Board Certified Pharmacist March 2014 newsletter.

(photo courtesy of the Board of Pharmacy Specialties)