School of Pharmacy
Health Sciences, Room 292
1000 E. University Ave.
Dept. 3375
Laramie, WY 82071
Phone: (307) 766-6120
Fax: (307) 766-2953
Email:
uwpharmacy@uwyo.edu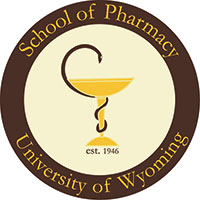 2014 Pharmacy Frolic 5K Results
April 15, 2014 — The 2014 Pharmacy Frolic 5K, sponsored by the Wyoming Student Society of Health-Systems Pharmacy (WSSHP), was held on April 5, 2014, at Optimist Park/Laramie River Greenbelt in Laramie, Wyoming. We had good weather and the number of racers in attendance doubled from last year. WSSHP really appreciated the turn-out as we had 61 runners finish the race. Proceeds will be split between the Laramie Interfaith-Good Samaritan and WSSHP. Thank you to Laramie High Plains Harriers for use of their timer as well as the many local businesses that provided donations in the form of advertisements, raffle prizes, food, and drinks. We would also like to thank all of the volunteers that made this race run smoothly.
Here are the official results:
| | | | |
| --- | --- | --- | --- |
| Place | First Name | Last Name | Time |
| 1 | Todd | Jones | 18:43.57 |
| 2 | Jason | Gonzales | 19:13.73 |
| 3 | Stan | Devote | 19:50.91 |
| 4 | Sawyer | Letourneau | 20:34.98 |
| 5 | Michael  | Brazell | 20:44.31 |
| 6 | Alex | Goldfarb | 20:47.10 |
| 7 | Kelsi | May | 21:13.47 |
| 8 | Anuj | Basnet | 22:14.16 |
| 9 | Ed  | VanKirk | 22:37.81 |
| 10 | Michaela | Rubenstein | 23:09.29 |
| 11 | Blake | McGee | 23:20.00 |
| 12 | Jim | Shellenberger | 24:07.35 |
| 13 | Jared | Meacham | 24:22.44 |
| 14 | Braden  | Six | 25:03.14 |
| 15 | Emma | Carlson | 25:34.65 |
| 16 | Jake | Street | 25:38.23 |
| 17 | Noelle | Golinvaux | 25:57.32 |
| 18 | Haley  | King | 25:58.05 |
| 19 | Jacque  | Stonum | 26:12.56 |
| 20 | Alyssa | Hagstrom | 26:15.26 |
| 21 | Jessica | Chandler | 26:19.33 |
| 22 | Mackenzie | Norlin | 26:42.30 |
| 23 | Larissa | | 26:58.08 |
| 24 | Dani | Dooper | 26:58.27 |
| 25 | Natalie | Deryk | 26:59.38 |
| 26 | Miranda | Sober | 26:59.59 |
| 27 | Terry  | Mink | 27:24.75 |
| 28 | Chelsey  | Moon | 27:27.16 |
| 29 | Amanda | Fay | 27:36.63 |
| 30 | Leah | Roesler | 27:45.85 |
| 31 | Elizabeth | Huffsmith | 27:53.41 |
| 32 | Becky | Sawyer | 28:14.48 |
| 33 | Katie | Smith | 29:17.32 |
| 34 | Pepper | Six | 29:19.61 |
| 35 | Baylee | Stafford | 29:24.94 |
| 36 | Andrea | Molen | 29:59.39 |
| 37 | Abigail | Ehlers | 29:59.58 |
| 38 | Diane | Martinez | 30:28.26 |
| 39 | Riki  | Andrews | 31:38.29 |
| 40 | Austin  | Segrave | 32:07.40 |
| 41 | Tatum | Teegarden | 37:14.33 |
| 42 | Mikal | Forseth | 37:15.22 |
| 43 | Courtnee | Kimball | 40:43.94 |
| 44 | Morgan | Muchmore | 40:44.28 |
| 45 | Jennifer | Berg | 41:30.06 |
| 46 | Kathleen | Berg | 41:36.54 |
| 47 | Kaitlin | Borton | 42:23.33 |
| 48 | Karissa | Rybicki | 42:23.55 |
| 49 | Avis | Garcia | 43:23.94 |
| 50 | Amy  | Saville | 45:11.09 |
| 51 | Lori | Cavey | 45:18.64 |
| 52 | Carol | Kobulnicky | 46:11.51 |
| 53 | Henry | Kobulnicky | 46:11.70 |
| 54 | Kenzey | Jenkin | 46:33.64 |
| 55 | Sarah | Lehmann | 46:33.86 |
| 56 | Megan | Farmer-Hoskins | 46:34.06 |
| 57 | Martha | Reisch | 47:22.66 |
| 58 | Deedee | Boysen | 47:23.15 |
| 59 | Lindsay  | Sweley | 48:34.97 |
| 60 | Jim | Robinson | 54:49.36 |
| 61 | Jacqueline | Robinson | 54:49.60 |