School of Pharmacy
Health Sciences Center, Room 292
1000 E. University Ave., Dept. 3375
Laramie, WY 82071
Phone: (307) 766-6120
Fax: (307) 766-2953
Email:
uwpharmacy@uwyo.edu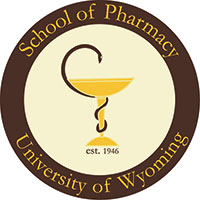 Newsletters
The University of Wyoming School of Pharmacy wants to stay connected with alumni, faculty, staff, students, and friends of the School and to recognize the accomplishments of our pharmacy graduates, faculty, researchers, and students. Many have been successful in state, national, and international areas, they have contributed to the profession of pharmacy, and have enhanced the image of the School. News and updates are featured in news stories on our website and in our newsletters.
News Capsule
The News Capsule is the University of Wyoming School of Pharmacy's electronic newsletter. We hope that the News Capsule helps you keep up-to-date with news about the school, alumni, students, faculty and friends. Please share with friends and colleagues and ask them to subscribe! We want to hear from you! We would enjoy sharing your news and updates. Contact us at cmjones@uwyo.edu.
Following are past issues of the News Capsule:
Wyoming Scripts
Wyoming Scripts is the University of Wyoming School of Pharmacy annual report and newsletter. With 3800 copies distributed, Wyoming Scripts reaches a wide audience including alumni, students, prospective students, faculty, researchers, preceptors, members of the Wyoming Pharmacy Association, and UW administrators. The magazine is now well-recognized as a signature publication for the school.
Following are past issues of Wyoming Scripts:
Alumni News
Alumni News is the School's previous publication of news for alumni. Archived issues are located below:
Share This Page: