School of Pharmacy
Health Sciences, Room 292
1000 E. University Ave.
Dept. 3375
Laramie, WY 82071
Phone: (307) 766-6120
Fax: (307) 766-2953
Email:
uwpharmacy@uwyo.edu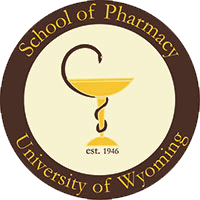 Student Profiles
The University of Wyoming School of Pharmacy students featured below have graciously agreed to share some of their insights about why they chose the UW School of Pharmacy, their experiences as students, and future plans. Future students may benefit from these insights and advice from fellow students.