School of Pharmacy
Health Sciences, Room 292
1000 E. University Ave.
Dept. 3375
Laramie, WY 82071
Phone: (307) 766-6120
Fax: (307) 766-2953
Email:
uwpharmacy@uwyo.edu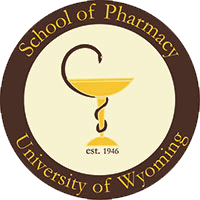 Center for Cardiovascular Research and Alternative Medicine (C-CRAM)
Newsletters
News about C-CRAM researchers' publications, grants, papers, invited talks and awards is available by clicking on the links below. C-CRAM newsletters are archived by year.