University Public Relations1000 E University AveDept. 3226, Bureau of MinesLaramie, WY 82071Phone: (307) 766-2379Fax: (307) 766-6729Email:
uwmktg@uwyo.edu
Future Engineers
The UW College of Engineering and Applied Science's Engineering Summer Program invites high school juniors to learn engineering hands-on during a weeklong campus stay.
By Micaela Myers
Each summer for the past 26 years, high school juniors from around the country arrive at the University of Wyoming to learn all about engineering from UW's professors and graduate students. This year's Summer Engineering Program takes place June 22–28, 2014. The students live on campus, eat at the cafeteria and choose from a variety of classes.
"It's very lab based and hands-on," says Jeffrey Anderson, the program's director and a lecturer in the UW Department of Electrical and Computer Engineering. "The class sizes are about eight to 10 students, so it's a really good opportunity to make some great connections. We try to cover many areas of engineering."
Classes may include atmospheric science, where the students collect weather data from a unit attached to a balloon they send up and follow; robotics, where the students learn to program robots to complete tasks; composite materials, where students build and test their own materials; computer-aided design, where they design things and print them on a 3-D printer; and much more.
The students also take an engineering field trip to an actual site, this year to a Halliburton hydraulic fracturing site, and they participate in group activities such as picnics and barbecues, skit nights and a trip to the UW planetarium.
"They form a lot of friendships that are very lasting," Anderson says. "I often see groups of former Engineering Summer Program students who seem to connect when they come in as UW students, and they're study buddies all the way through."
The high school students also learn what opportunities are available in engineering and make connections with UW faculty.
"The goal is to introduce students to the fields of engineering and to UW," says Laurie Bonini, recruiting coordinator for the UW College of Engineering and Applied Science. "They're on campus, and they're living like a student when they're here. We want them to kind of feel that connection and get excited about being here. The other thing is just to introduce them to engineering as a potential field. They tend to be the strong math and science students who come to this, but they're not really sure what engineering is. Or, if they are thinking engineering, they don't know the difference between electrical engineering and mechanical engineering. This helps them learn a little bit about that.
"We're getting some very top-level students to come here," she continues, adding that an equal number of male and female students attend.
Beth Butler of Douglas, Wyo., winner of the Joint Engineering Council's Outstanding Senior award, graduated from UW with her degree in chemical engineering May 2014. She originally attended the Engineering Summer Program in 2009. "This camp provided a great environment for me to figure out what type of engineering I liked and to meet friends that I would have for the rest of college," she says. "I participated in the civil and chemical engineering classes where I got a taste of those disciplines.
"The Engineering Summer Program definitely influenced my decision to become an engineer," Butler continues. "It showed me that UW cares about its students and that it has a good program. UW has been the perfect school for me."
High school juniors can apply to next year's program with a deadline in late March 2015. Thanks to sponsorships from the Wyoming Engineering Society, the J. Kenneth and Pat Kennedy Endowment, Mr. Paul N. Scherbel, Halliburton, the UW Office of Summer Session and Winter Courses, and the UW College of Engineering and Applied Science, tuition, room and board is just $200 for the entire week.
 "Any student considering the program should jump at the chance," Butler says. "Even if a student isn't sure about doing engineering, it is a great opportunity to find out more about UW and meet some neat people that think like you do."
She adds, "The Engineering Summer Program is one of my highlights from high school, and I know it helped me get where I am today."
Lab-based, Hands-On Learning
Students participate in a variety of classes, including atmospheric science, where students collect weather data from a unit attached to a balloon.
A World-Class Experience in Science and Technology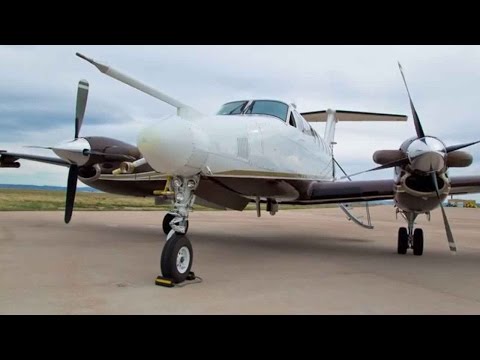 The University of Wyoming College of Engineering and Applied Science allows students, researchers and academic professionals to work together to develop distinguished skills, competence and knowledge by working on breakthrough fundamental engineering and applied science solutions that are relevant to high impact industrial challenges and problems.