Department of Psychology
College of Arts & Sciences
Richard Pasewark Excellence Fund for Graduate Education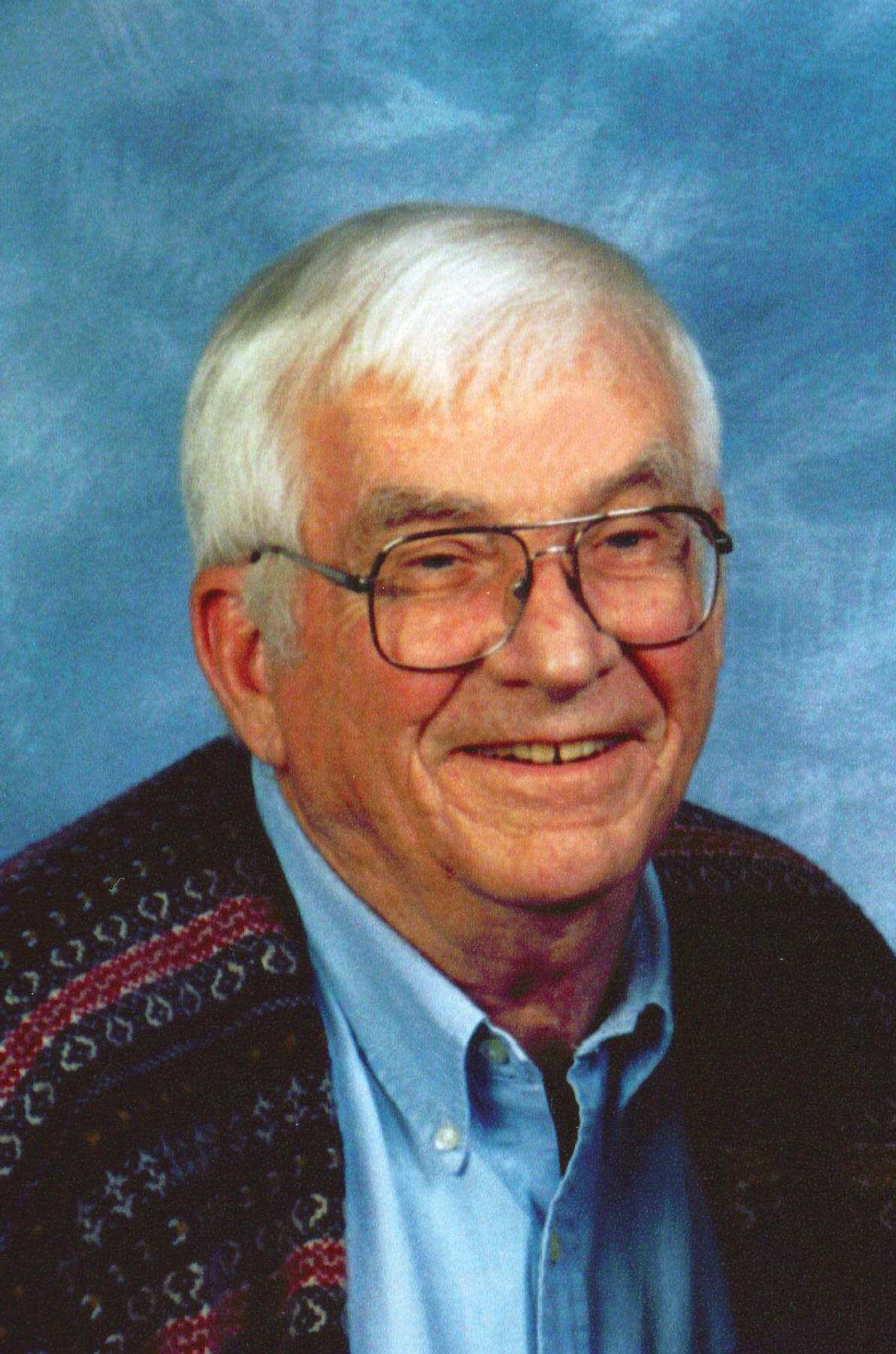 We are sorry to announce that our dear friend, Richard
   Pasewark, passed away Friday, February 2 2007. Karen sent us the
   following in an e-mail:
   So many people have been supportive to us during Richard's
   battle with pancreatic cancer, and everyone's calls, cards, letters,
   and thoughts and prayers have been a blessing. I just wanted to
   let you know that Richard died peacefully at home on Friday,
   February 2nd, with his older boys, Mark and Kyle, and I present.
In a recent e-mail from Karen, she expressed her gratitude to everyone who has supported the scholarship fund:
 I haven't done a very good job of thanking individual donors these past few months, but I've been overwhelmed by the generosity of former students, colleagues, friends, and University supporters. I was amazed at the information that, at least in recent history, no other memorial award for a faculty member has passed the $70,000 mark. We're getting close! Richard would be delighted, not so much because of the honor to him (though he'd be flattered!) but because of the benefit to future psychology graduate students.
The Richard Pasewark Excellence in Graduate Education Fund will honor Richard's many contributions to UW graduate education. Richard, more than anyone else, created the graduate program in Clinical Psychology and from that graduate program emerged the UW graduate program in Experimental Psychology.  The fund will be used to support graduate students in the department and may be used for travel stipends, support for seminars or workshops, graduate fellowships, or other activities that promote excellence in graduate education within the department.
We had an initial goal of raising $50,000 because the Wyoming legislature has a matching funds program for amounts equal to or exceeding $50,000. Tom Buchannan, University President approved the Pasewark fund for the legislative matching funds, and we set out to reach that goal. Thanks to the generosity of many people who wanted to honor Richard, we did it. We raised $50,000, by June 30, 2007! In order to fund a yearly graduate fellowship, we need to raise $100,000 in donations, and we have raised our goal to reflect that hope.

We are continuing to graph our progress, but toward our new goal!
 
 Below is a link to the online giving form at UW. If you use this form, please make sure that you indicate that your donation is for the Richard Pasewark Excellence Fund.
Thank you to all of you who have already given
Anonymous
Basic Beginnings
Cardinal Soccer Camp
Debevoise & Plimpton LLP
Gryphon Games & Comics, LLC
Kelly's Steak House, Inc.
Kotby Enterprises, Inc.
Linders Jewelers
Mingles of Laramie & Cheyenne
Pasewark Ltd
Schilling & Winn, PC
Thought Equity Motion
Wal-Mart Discount Store
Mr. John Allen, Jr.
Dr. Steven & Mrs. Margaret Allen
Mr. Mark & Dr. Diane Backus
Dr. Brian Baird & Ms. Rachel Nugent
Drs. Karen Bartsch & David Estes
Dr. Richard & Ms. Elisabeth Bilden
Dr. Teresa Blakely
Dr. Robert Bogenberger
Drs. Anne Bowen & Stephen Jackson
Mr. Lawrence & Mrs. Karen Chaitkin
Dr. Keith & Mrs. Cheryl Claypoole
Dr. Paul Craig
Dr. Bruce & Mrs. Christine Crockett
Mr. Michael & Mrs. Judy Crutcher
Mr. Frank & Mrs. Julianne Davis
Miss Mary DeFond
Prof. Bernard Fitzgerald
Drs. Scott & Adrienne Freng
Mr. Robert & Mrs. Martha Gaddy
Dr. Norman Garlie & Mrs. Audrey Norman
Dr. Toi Geil & Mr. Bern Haggerty
Prof. Harvey & Mrs. Lois Gelb
Dr. Richard Gelman
Mr. Robert & Mrs. Shirley Genereaux
Dr. Matt & Mrs. Renee Gray
Ms. Mary Lloyd Griffin
Ms. Dora Gruner
Mr. Barry & Mrs. Mary Gruters
Mr. John Hall
Ms. Cheryl Hamilton
Dr. Michael & Mrs. Jeanette Hawkins
Mr. Mark & Mrs. Michelle Heidemann
Ms. Mildred Hermann
Mr. Richard & Mrs. Terri Jeffrey
Dr. Richard & Mrs. Donna Jensen
Mr. Burton & Mrs. Jacqueline Johnson
Mr. Andre Kehn
Dr. Robert & Mrs. Janine Kelso
Dr. David & Mrs. Virginia Klimek
Dr. Kristin Kopplin & Mr. Julian Colescott
Dr. Timothy Kopet & Ms. Ann Brownell
Dr. Steven Kroupa
Prof. Charles & Mrs. Sandra Ksir
Mr. John & Mrs. Carole La Fond
Dr. Rebecca Lawson
Mr. Michael & Mrs. Alesa Lightbourne
Dr. Julie Lindsay & Mr. Eric Everett
Dr. Kamala London
Dr. R. Patrick & Mrs. Christi Loper
Drs. William MacLean & Gay Deitrich-MacLean
Mr. Vadim Mahmoudow
Dr. Herbert & Mrs. Pamela Marra
Dr. Sheila McCormack & Mr. Tod Wyn
Mr. Robert & Dr. Brenda McGavock
Mr. Perry & Mrs. Nola McKee
Dr. Darlene Mech
Dr. Vicki Michels
Mr. William Mulvey
Mr. Robert Murphy & Ms. Nicole Cardinal
Mr. John Murray
Dr. Karen Nicholas
Mr. Ross Noltimier
Dr. Narina Nunez & Mr. Brian Thomsen
Mr. Kern & Mrs. Louise Olson
Mr. James & Dr. Ann O'Rourke
Dr. Mark & Mrs. Susan Pantle
Drs. Richard & Karen Pasewark
Mr. Kyle Pasewark & Ms. Suzanne Bradbeer
Ms. Virginia Pasewark
Dr. Betty Phillips
Mr. Thomas & Mrs. Jill Pletcher
Dr. Charles & Mrs. Loraine Powell
Dr. Frances Price
Mr. Ken & Mrs. Ruth Riney
Mr. Curtis & Mrs. Tamara Sandberg
Ms. Arta Sandstrom
Mr. Greg & Mrs. Paula Sandstrom
Mr. W. H. & Mrs. Margaret Sharp
Mr. Stephen Scherr
Drs. Daniel Simmons & Elaine Ensign
Dr. Gregory & Mrs. Markine Sipes
Mr. Kenith & Dr. Susan Sobel
Dr. R. Leo & Mrs. Marilyn Sprinkle
Mr. Clark & Mrs. Suzanne Straw
Dr. Elizabeth Sukowicz
Ms. Michele Svedrofsky
Dr. Georgene Troseth
Dr. Eric & Mrs. Elizabeth Trupin
Dean B. Oliver & Mrs. Sidney Walter
Mrs. Annie Marie Walthall
Dr. Mark Watt
Dr. Kevin Weber & Mrs. Cynthia Harbeck-Weber
Dr. Berwyn & Mrs. Delores Wetter
Dr. Edward Wise