Wellness Center
Athletic Training Services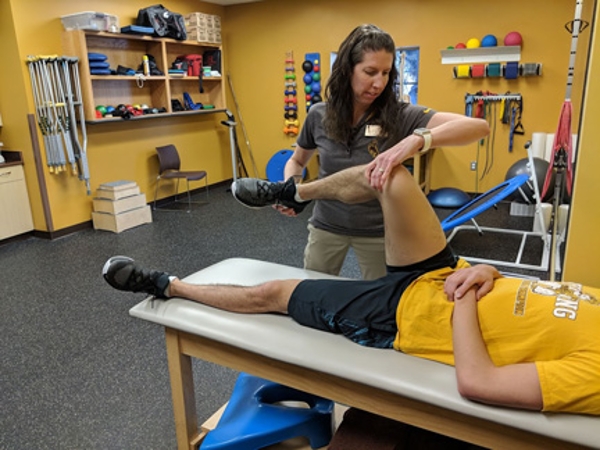 We are excited to offer athletic training services through the Wellness Center.  At present, our Athletic Trainer primarily supports athletes in the Club Sports program.  However, appointments are available at no charge to the general UW student body on a limited basis. 
Our certified athletic trainer is here to help you with your injury prevention and care needs.  We can help you with the following:
Assistance with Prevention of Athletic Injuries: We provide education about warm-up and cool-down techniques, prevention of overuse injuries, stretching, proper conditioning, and proper exercise techniques.

Evaluation, Treatment, and Rehabilitation of Injuries: We can help you with current or past injuries.

First Aid & Emergency Care: We provide wound care, taping, and other first aid care.  We primarily provide coverage for UW Club Sports teams.

Referrals and Advice: We can refer you to specialists or other services for additional treatment and care.
To schedule an appointment, call the Wellness Center at 766-WELL.  For further information, see our Frequently Asked Questions or Download Required Athletic Training Forms.