Undergraduate Research Day 2018
McNair Scholars Program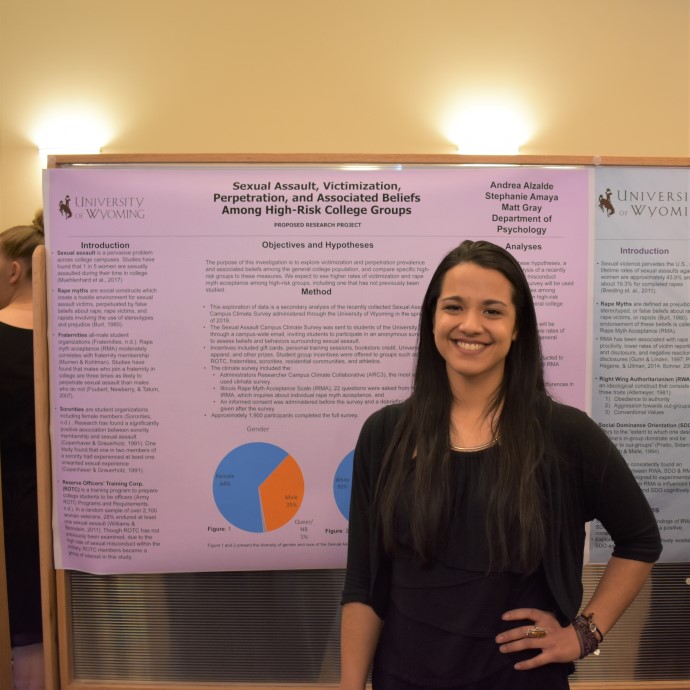 Andrea Alzalde (Psychology)
Project: "Sexual Assault, Victimization, Perpetration, and Associated Beliefs Among High-Risk College Groups"
Mentor: Dr. Matt Gray
Jessica Evans (Sociology)
Project: "Voluntary Association Participation in Small Town Iowa"
Mentor: Dr. Matthew Painter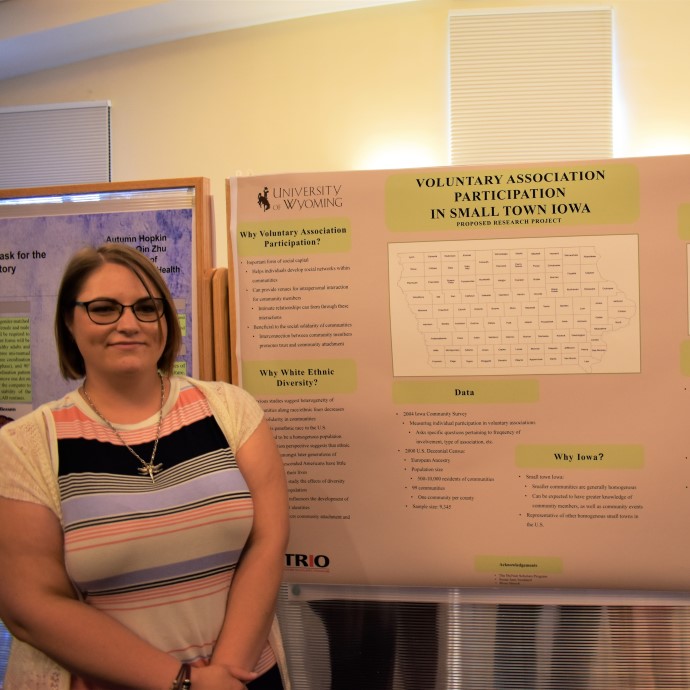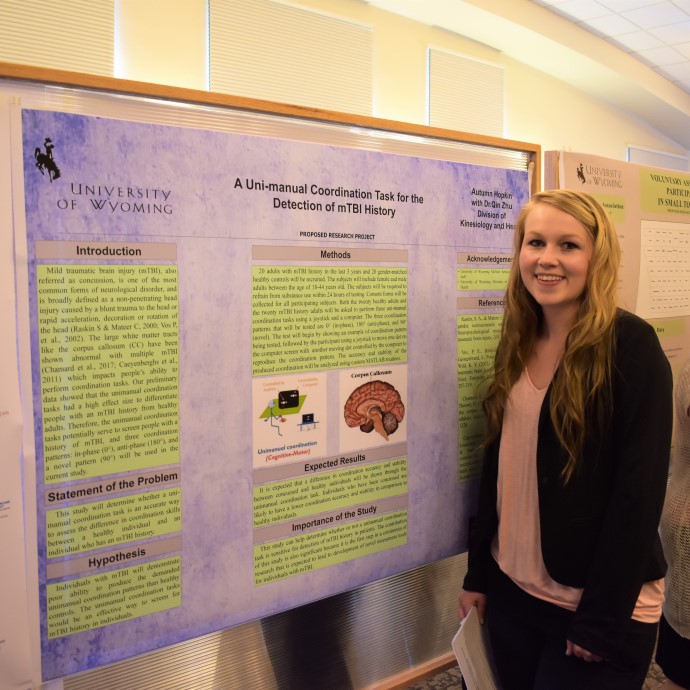 Autumn Hopkin (Kinesiology & Health)
Project: "A Uni-manual Coordination Task for the Detection of mTBI History"
Mentor: Dr. Qin "Albert" Zhu
Shelby Mikkelson (Criminal Justice)
Project: "Forever Punished: How Society Punishes Ex-Felons"
Mentor: Dr. Kimberly Schweitzer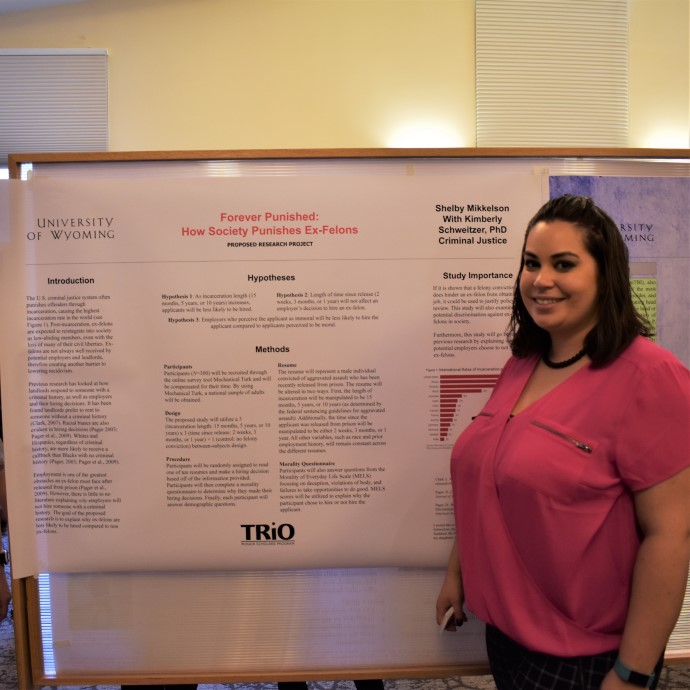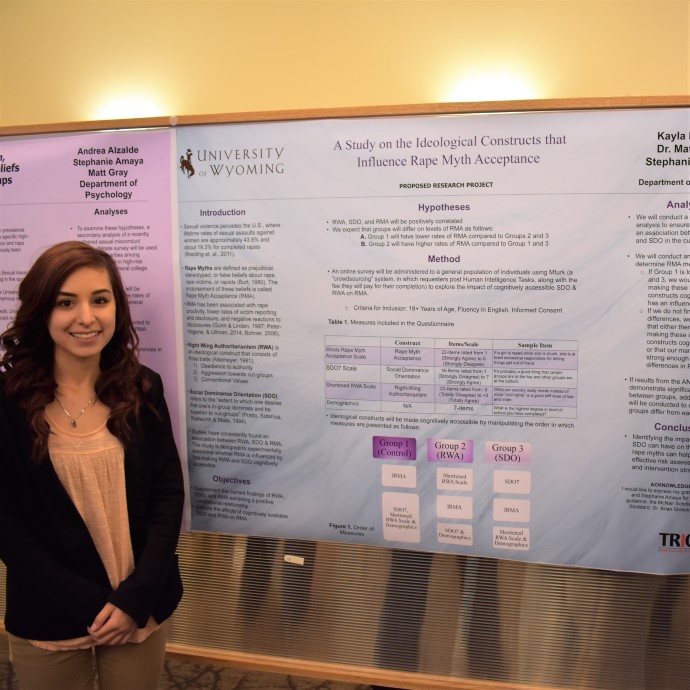 Kayla Mohler (Psychology)
Project: "A Study on the Ideological Constructs that Influence Rape Myth Acceptance"
Mentor: Dr. Matt Gray
McKenzee Peterson (Geology)
Project: "Rare Earth Elements and Iron: Exploring the Chemical Interactions"
Mentor: Dr. John Kaszuba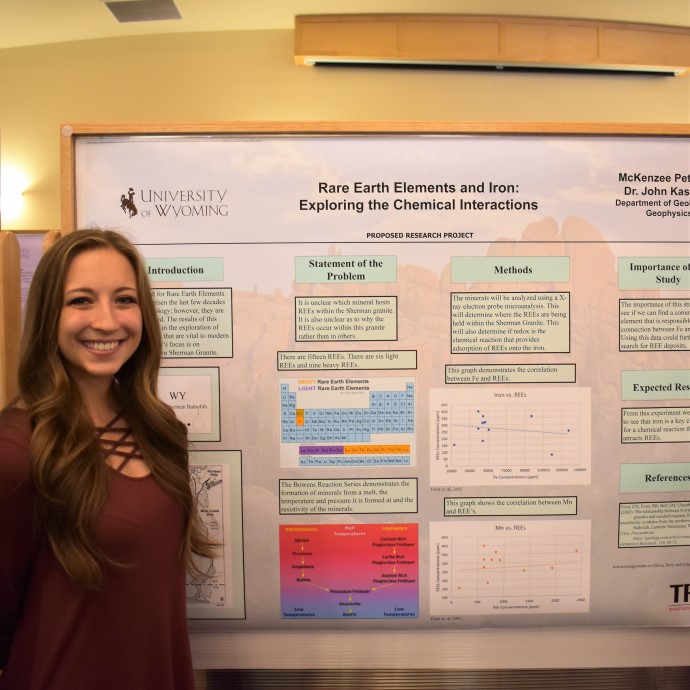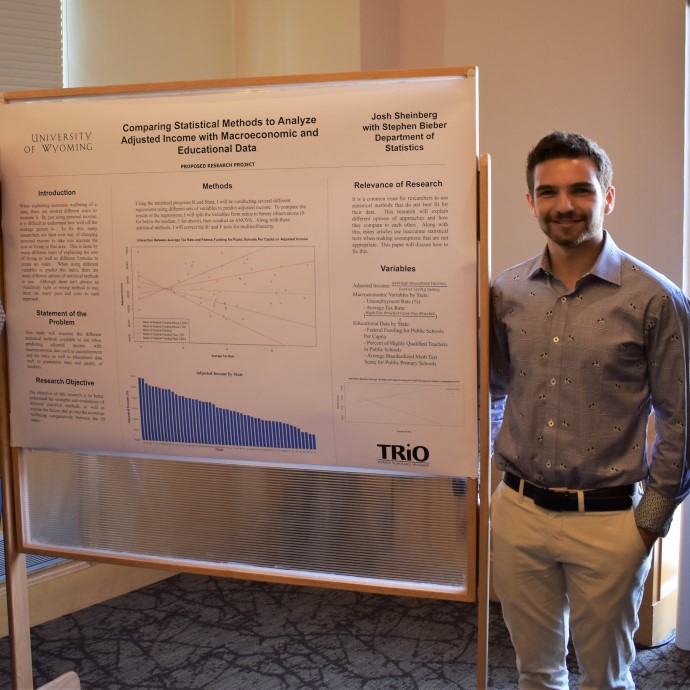 Joshua Sheinberg (Economics & Statistics)
Project: "Comparing Statistical Methods to Analyze Adjusted Income with Macroeconomic and Educational Data"
Mentor: Dr. Stephen Bieber
Rebecca Sorber (Physics & Astronomy)
Project: "How Could an Exoplanet Survive Post-Main Sequence Evolution?"
Mentor: Dr. Hannah Jang-Condell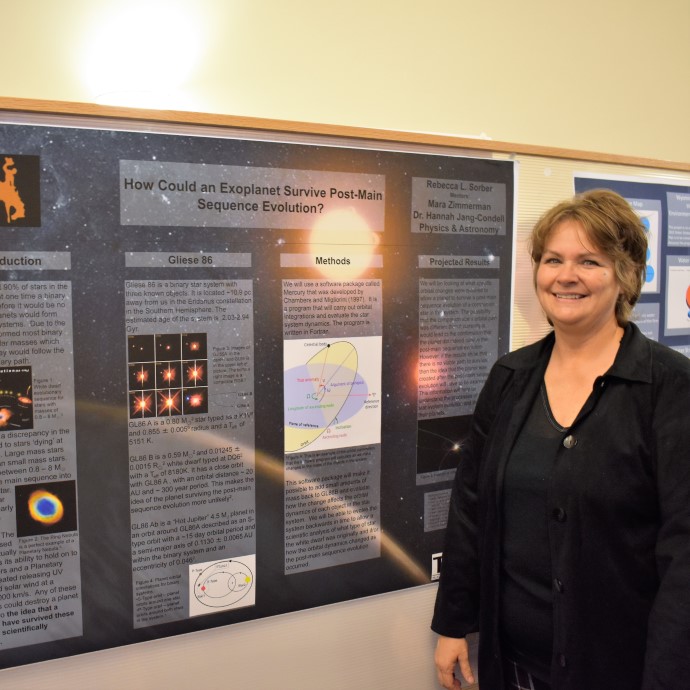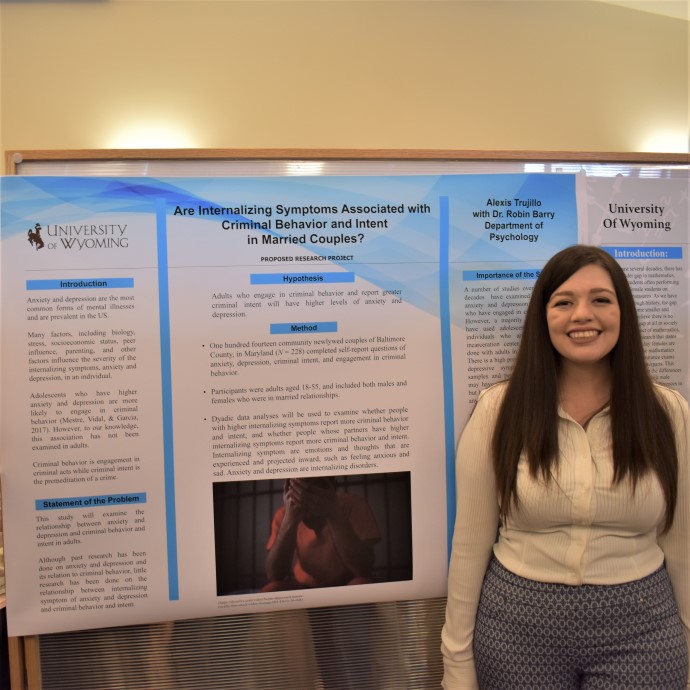 Alexis Trujillo (Psychology)
Project: "Are Internalizing Symptoms Associated with Criminal Behavior and Intent in Married Couples?"
Mentor: Dr. Robin Barry
Holly Trujillo (Speech Language Pathology)
Project: "Speech Language Pathologists Serving Students with Traumatic Brain Injury: A Qualitative Inquiry"
Mentors: Dr. Erin Bush & Dr. Mary Jo Cooley Hidecker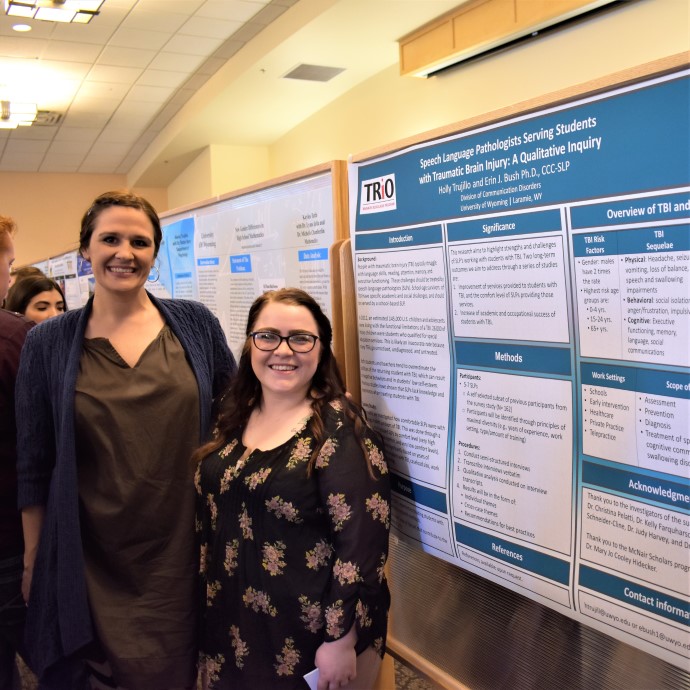 Kaylee Tuttle (Mathematics)
Project: "New Gender Differences in High School Mathematics"
Mentor: Dr. Michelle Chamberlin
Juan Diego Vintimilla (Psychology)
Project: "A study of how international students express the six basic emotions through English as a second language"
Mentor: Dr. Benjamin Wilkowski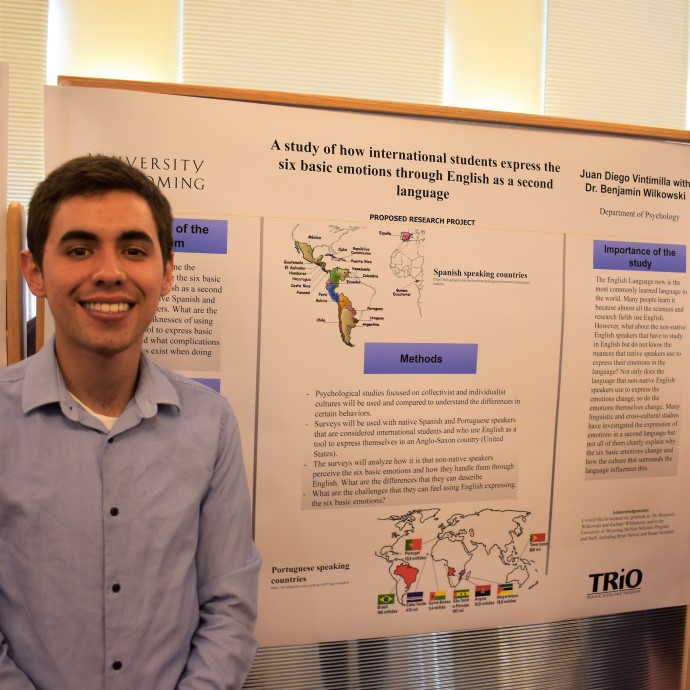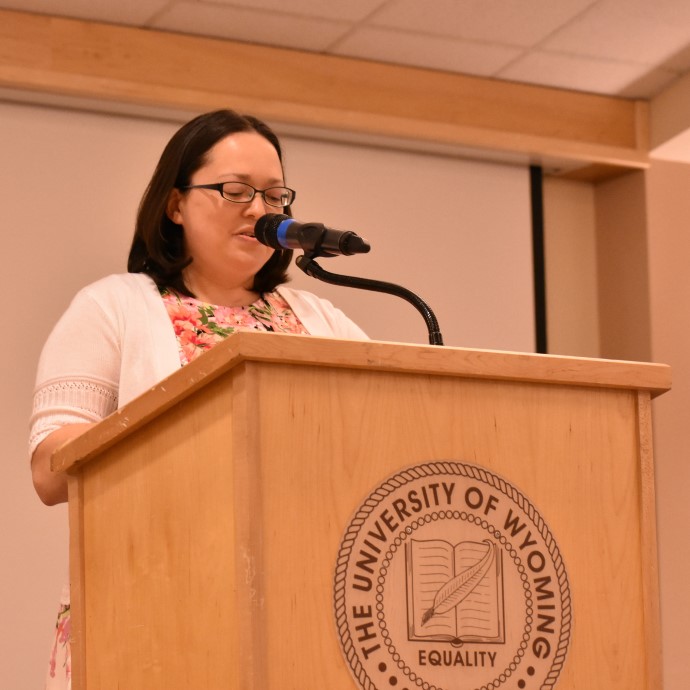 UW McNair alum, Dr. Bonnie Weber delivers the keynote address at the 2018 Undergraduate Research Day banquet. Dr. Weber is a researcher and project manager at the University of Minnesota.
---
The McNair Scholars Program is a federal TRIO Program funded through a grant from the U.S. Department of Education.