Academic Programs
Discover Your Future in Energy
We invite you to consider your future in the energy industry! The School of Energy Resources teaches students to understand and solve the increasing energy challenges in Wyoming, the nation and the world.
Energy issues are complex and there is a greater demand for professionals with a multidisciplinary background. These professionals are able to understand and draw on the expertise of engineers and other energy scientists but are also able to appreciate the business, legal, social and public policy implications of a given project.
The Energy Resource Management and Development Bachelor of Science program is designed to meet the needs of the energy industry. Through a combination of rigorous academic training, hands-on scenarios and internships, students are prepared for essential roles in the energy arena.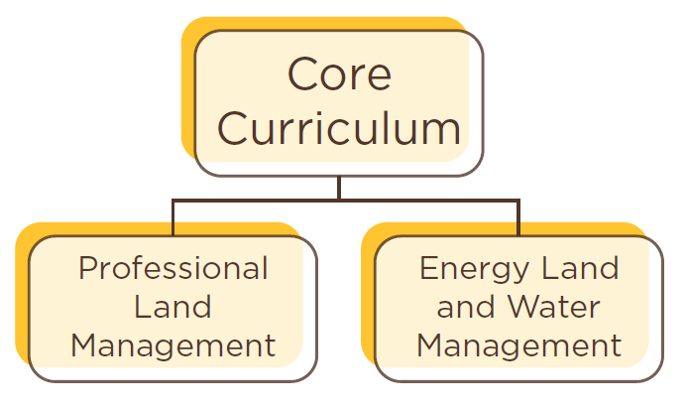 Professional Land Management (Landman) Concentration
Landman professionals have an important role in maintaining sound stewardship of energy resources and applying knowledge in energy, geology, business, law, economics, finance and regulatory policy.
Landmens' unique set of skills allow them to make economic business decisions, understand the laws and regulations pertaining to energy development, and comprehend the importance of negotiating for resources while maintaining sound relationships with landowners. Our program teaches students these skills through a wide variety of courses that prepare them for the real world. Communication, critical thinking, and problem solving skills are emphasize within this concentration. Learn more
Energy Land and Water Management Concentration
Environmental scientists and environmental restoration planners use their knowledge of natural resources to protect the environment during energy development.
The comprehensive development and management of energy resources is dependent upon the sustained stewardship of land and water. Energy asset production requires careful consideration of environmental impacts on the complex interactions between flora, fauna, and the physical environment. Effecctive and environmentally sound application of emerging technologies such as hydraulic fracturing, CO2 storage, and wind/solar farm placement and operations begin with consideration of land and water resources. Learn more
How to Learn More