The Big Muddy Oil Field
February 8, 2019
Wyoming Energy History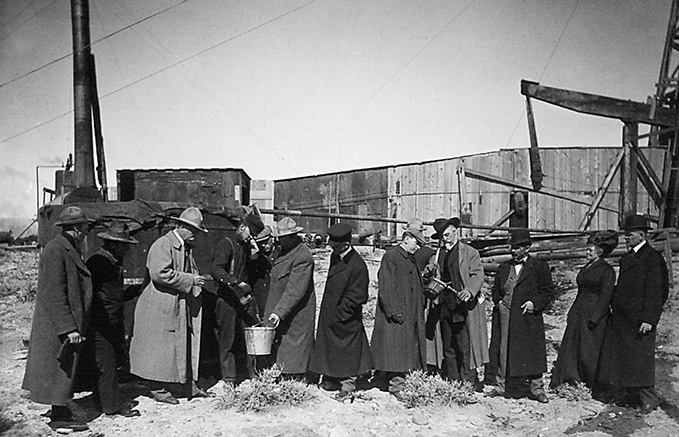 The Big Muddy Oil Field located in Converse County, Wyoming, is one of Wyoming's earlier oil field discoveries. Discovered in 1913 and predicted to yield oil, the first discovery well was drilled in 1916. Initial production was around 26 barrels per day, others wells produced up to 35 barrels per day with a few producing upwards of 300.

With the discovery of oil, a frenzy began. Claim jumpers entered the area, some only drilling at night and pretending to be construction workers on the site during the day. During the frenzy, 13 steam boilers were stolen from, tools were "lost" down holes. One company even hit a well that released close to 300 barrels into the Platte River.

Camps were formed with cookhouse to accommodate for bachelors and married men alike – anyone who worked the field lived by the field. In such close proximity to nature, there were often encounters with the unwanted – snakes were often be found in homes, and this co-existing would continue during the duration of the work.

Development sparked settlement. The Parkerton community was created, with the Chicago and Northwestern Railroad located near the Big Muddy. Eventually schools and businesses followed. By 1918, Glenrock have around 2000 residents.

By the end of 1956, the Big Muddy had pumped out close to 37.6 million barrels of oil.

This article is provided through our partnership with the Wyoming State Historical Society.