UW School of Energy Resources Welcomes Tiffany Bishop as New Project Specialist
July 1, 2022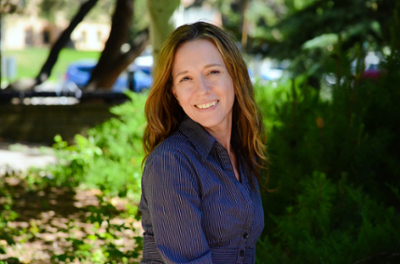 The University of Wyoming (UW) School of Energy Resources (SER) recently welcomed Tiffany Bishop to the research team in June 2022. Bishop joins SER as a project specialist.
In her new role, Bishop will be working with the directors of the research Centers of Excellence as well as project principal investigators (PI's) to assist with the administrative obligations associated with major grants.
"Tiffany is filling a much-needed role at SER," says SER senior director of research Scott Quillinan. "As SER has continued to bring in large grants and funding for niche energy projects, the need for administrative assistance has increased. Tiffany brings a wealth of expertise with her to help assist the PI's with the management of these projects, freeing them up to utilize their specialized research skills and abilities."
A native of Shoshoni, Wyo., Bishop attended Central Wyoming College before transferring to UW to earn her B.A. degree in Criminal Justice and Sociology in 2004. She worked as an office manager for several years before moving into the Technology Transfer Office at UW in 2015. While there, she specialized in patent prosecution for UW faculty and supported a community outreach program dedicated to helping Wyoming residents with inventions navigate the patent process.
In 2020 she earned a certificate in paralegal studies from the University of California – Berkeley Extension with an emphasis on intellectual property.
Under the scope of her position with SER, Bishop will employ her expertise to aid in project management, such as tracking milestone and deadlines, as well as streamlining processes for current deliverables and new proposals.
"I am beyond excited to dive into this new role," Bishop says. "I've worked with a handful of the SER researchers on the back side of these projects, and I am looking forward to continuing to work with some of the top researchers on campus and be a part of a program that really sets a model for the rest of the university."
"Tiffany will really help us in being able to measure the success of these programs in a quantifiable manner," adds Quillinan. "Her skill-set will help SER continue to do high level research and continue to drive these projects forward to commercialization."
With a mission dedicated to energy-driven economic development for the state of Wyoming, SER develops and deploys expertise to solve critical energy challenges, and works to position UW as a primary provider for energy innovation at the national level.
Some of the major projects that Bishop will be involved with include the CORE-CM (Carbon Ore, Rare Earth and Critical Mineral) projects in regional coal basins that are exploring new opportunities for critical resource development, the 'A Mid-Century Net-Zero-Framing the Hydrogen Economy' initiative, along with providing project support to the Center for Carbon Capture and Conversion and Hydrogen Energy Research Center.  
"I was born and raised in Wyoming and to be part of something that could save or help Wyoming is inspiring," says Bishop. "I am eager to see the impact of all that SER is doing on the research level to help the state and then one day see that put into practice."