News & Events in the SMTC
Wyoming Teachers: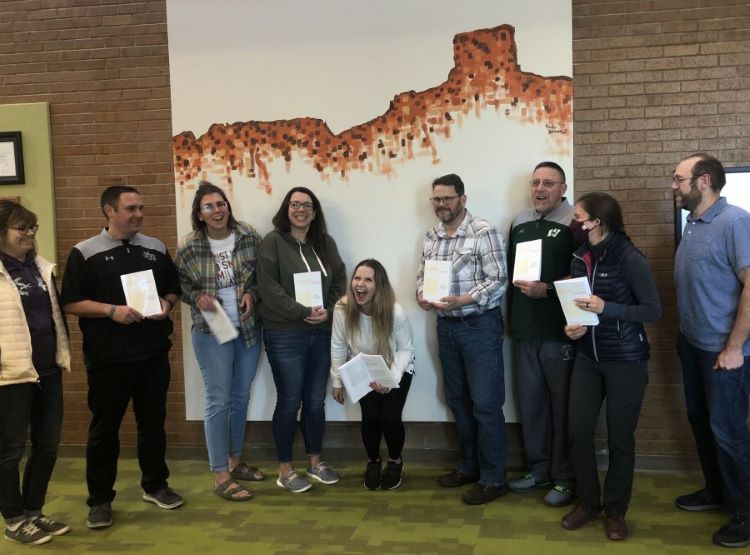 SMTC faculty Martha Inouye worked with Green River High School science teachers to publish an account of their years of work shifting instruction to align with current research on science teaching and learning. Their article, 
An Unexpected Journey: Sharing Collective Shifts toward NGSS,
 was published in the Fall 2021 edition of 
Studies in Education
. Pictured here are the science teachers from Green River and Expedition Academy High Schools who have made this instructional journey together for the past five years. Congratulations to these hard-working teachers for their exceptional work and taking the time to share it with the world! Check out some more detail from
a UW press release
. (Left to right: Katie Camis, Matt Freze, Megan Allen, Erin Arnold, Shawna Mattson, Dan Parson, Rick Carroll, Martha Inouye, and Lee Harper)
SMTC Students:
Graduate Student Work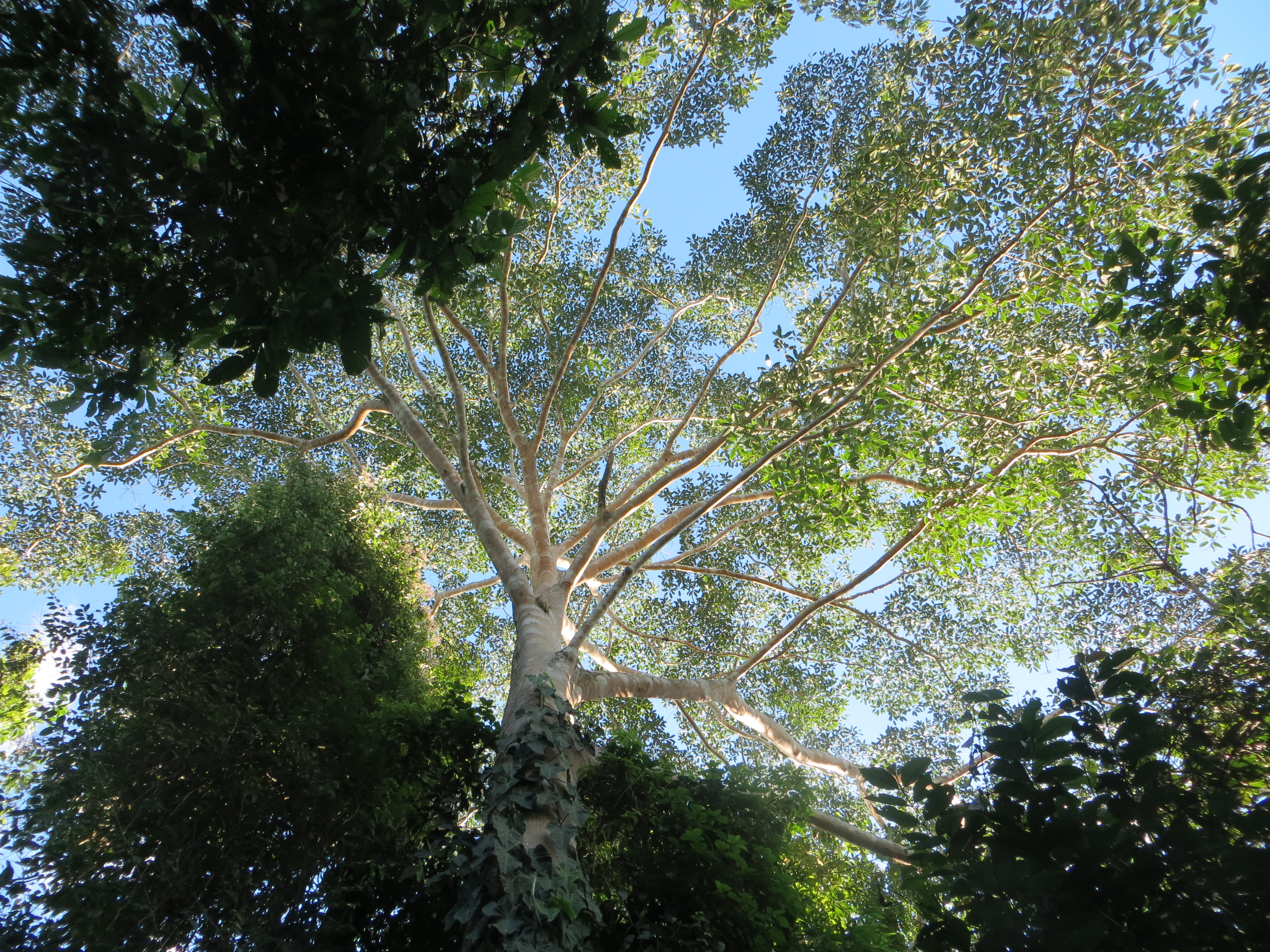 (Daniel Laughlin photo housed on Global Vegetation Project platform)
A recent university press release shouts out SMTC graduate student in the Natural Science Education master's degree program, Matt Bisk, and his work with the Global Vegetation Project. This is an excellent example of cross-disciplinary and cross-campus collaboration between the Biodiversity Institute (providing the funding for Matt's graduate assistantship position), Daniel Laughlin and his Lab (associate professor in Botany and Director of the Global Vegetation Project), the National Science Foundation (proving funding for the project), and the SMTC, particularly our Professional Development Team (Martha Inouye, Clare Gunshenan and Ana Houseal) experts in the Next Generation Science Standards (NGSS) and the use of phenomenon-based learning, who are supporting Matt in the development of these resources so they align with the Standards and the current needs of science teachers throughout the country and around the world. These resources should be very useful to educators everywhere and should encourage them to add to the gVeg database, too.
Recent Defenses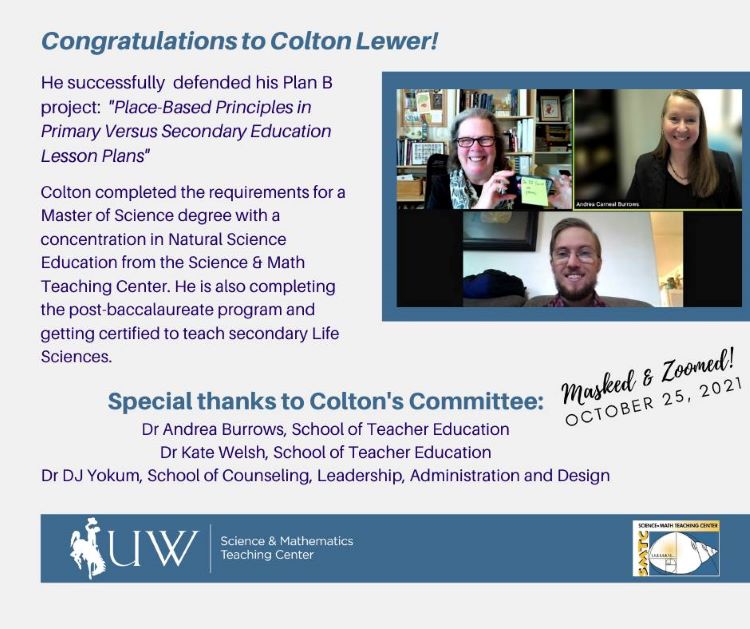 Wyoming State Science Fair:
The Science Fair has moved! We in the SMTC are sending congratulations and support to the WSSF in it's new home with the Wyoming NASA Space Grant. You can still find them on the web at http://www.uwyo.edu/sciencefair/