After graduating from UW with a MA in Sociology in May, 1992, Jill Jacobsen Ashman was accepted into the Sociology Ph.D. program at The Johns Hopkins University in Baltimore, MD. She received her Ph.D. in May 1998. Her dissertation research focused on the effect of timing of first birth on young adult outcomes for at-risk African American women. One of her major findings was that having a child between the ages of 18-22 was almost no different, in terms of negative outcomes a decade later, than having a child before age 18.  Both groups had more negative outcomes at age 32 in terms of income, educational attainment, marital status, and health status than did women who postponed motherhood until their mid-twenties or later.  In June, 1998, Jill started her career as a federal employee in the Department of Health and Human Services (DHHS). She spent 10 years at the Health Resources and Services Administration (HRSA), working as a statistician for the HIV/AIDS Bureau.  She was responsible for managing and operating the budget allocation formulas related to the funding and eligibility criteria for the Ryan White HIV/AIDS Program, a $2 Billion Federal Program.  She was also the project manager for the HIV/AIDS Bureau (HAB) Data Support Contract, providing oversight of all work that was performed and facilitating communication between HAB task leaders and contractors.  She wrote a few articles and gave or contributed to over 30 presentations at professional meetings around the country.   Jill is now the Dissemination Team Leader for the Ambulatory and Hospital Care Statistics Branch in the Division of Health Care Statistics at CDC's National Center for Health Statistics (NCHS) DHHS/CDC/NCHS/DHCS/AHCSB-the federal government loves acronyms!  This branch is responsible for several national surveys including the National Ambulatory Medical Care Survey (NAMCS), the National Hospital Ambulatory Medical Care Survey (NHAMCS), and the National Hospital Discharge Survey (NHDS).  Her team is in charge of producing public use files for these surveys, as well as writing reports and articles using these data and maintaining the website http://www.cdc.gov/nchs/nhcs.htm.
Elizabeth Bennett Atwood (MA, 2011) is currently Assistant to the Associate Provost for Educational Attainment at Colorado State University.  One half of her job is supporting student success initiatives at CSU in order to improve retention and graduation rates.  She is researching High Impact Practices and their effectiveness at improving graduation rates. She also focuses on First Generation Students—more specifically, how they perceive interactions with faculty members and how those perceptions affect their persistence and graduation rates.  The other half of her job is supporting the Reinvention Center at CSU, which is a network of research universities committed to improving undergraduate education. Most members of the Center are vice presidents or vice provosts of undergraduate education at their institutions.  Liz handles everything on the administrative/logistical side of things. She functions as an office manager, budget manager, conference planner, web developer, grant writer, and researcher. Needless to say, she is never bored!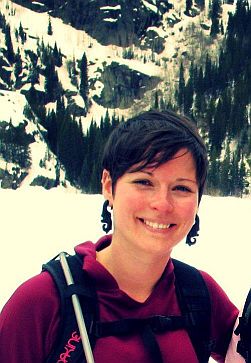 Brian Bentel (pictured in the back row, 2nd from the left) earned a Master's from our department and went on to earn his Ph.D.  His first job as a professor was at East Central University, a regional university in Oklahoma that focused on providing a college education to people who might not have the ability to travel to or afford bigger state schools. Many of its students were non-traditional students who were from the lower and working class and were trying to improve their credentials in an increasingly challenging economy. Recently Brian moved with his wife, Akiko Yoshida, to Wisconsin. Both of them teach at the University of Wisconsin-Whitewater. She is an assistant professor, and he is a Lecturer who is pursuing a career in music in his free time.    


Since participating in the UW Sociology M.A. program, Steve Butler has conducted evaluation research and policy analysis for state government (the Wyoming Community College Commission), worked as an independent research consultant, and more recently, worked as a research scientist for the Wyoming Survey & Analysis Center (WYSAC) at the University of Wyoming.  As a former policy analyst and then deputy director of the Wyoming Community College Commission, he both managed and evaluated programs involving complex mixes of stakeholder organizations. An evaluation of juvenile and adult drug courts in Wyoming, a year-long WYSAC project on which Butler was a principal investigator and the primary author, won the 2006 Philip Hoke National Publication Award for Excellence in Research/Policy Analysis given by the Justice Research and Statistics Association. Other applied research projects/reports include: Scheduled Prescription Drug Distribution in Wyoming: Analysis of the Wyoming Prescription Drug Monitoring Program 2004-2009; The Wind River Indian Reservation Needs Determination Survey (WINDS III) 2010; Recidivism Survival Analysis of the Serious and Violent Offender Reentry Initiative 2003-2007; District Variation in Special Education Spending in Wyoming.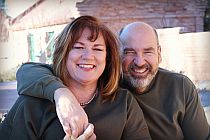 Julie Tennant Caine (MA, 1996) worked for the Wyoming Department of Family Services after earning her Master's. Subsequently, she worked for several years in the District Attorney's Office in Cheyenne as the Victim/Witness Coordinator. Then she developed a community corrections program for Frontier Correctional Systems, Inc. where she eventually served as Executive Director. Next, she was hired as the Director of Victim Services in the Attorney General/s Office and continued in this position for almost a decade. She now is Deputy Administrator in the Prison Division of the Department of Corrections. Clearly, she has had a career filed with an interesting array of job titles and responsibilities.
Brianna Best Chavez (MA, 2011) worked for a couple of years at the Wyoming Statistical Analysis Center (WYSAC) as a research analyst. Subsequently, she became a case manager at a non-profit organization that focused on finding housing for homeless veterans. Currently, she is a data analyst and statistical consultant at the Cheyenne Regional Medical Center. She also teaches through Outreach the Crime Causation course for the Department of Criminal Justice at UW, which allows her to put to use the knowledge that she gained through double majoring major in Criminal Justice and Sociology and by doing a qualitative thesis research project on parolees in the Wyoming state prison system.
Premchand Dommaraju (MA, UW, 2005) earned his PhD in sociology from Arizona State University (ASU) in 2008 with concentration in social demography and statistics. His dissertation on changes in marriage patterns in India was supervised by Prof. Victor Agadajanian. During his PhD, he held fellowships at the Demographic Health Surveys (DHS) and the Population Reference Bureau (PRB), both funded by the U.S. Agency for International Development (USAID).  He also received the Cowden fellowship and Preparing Future Faculty fellowship at ASU.  After graduating from ASU, Prem moved to Singapore, a densely populated (roughly 3000 times denser than Wyoming) island city state, to join Asia Research Institute (ARI), a world-class interdisciplinary research institute based at the National University of Singapore, as a postdoctoral fellow for two years. In 2010 he was appointed as an assistant professor in sociology at the Nanyang Technological University (NTU) in Singapore. NTU is a research-intensive university and is ranked in the top 100 of the world universities.  His main research interests are in social demographic issues including marriage, divorce, fertility, child mortality and ageing, with a geographical focus on South Asia, Central Asia and Southeast Asia. His publications have appeared in leading demographic and population journals: Population Studies, Population (English and French editions), Population Research and Policy Review, Genus, and the Journal of Population Research. He is currently the associate editor of the journal Asian Population Studies.
Ryan Gunderson received a Master's Degree in Sociology from our program in 2011 and was a recipient of the Chet Meeks Summer Research Award in his final year in our program. He used the award to work on turning the research that he did for this thesis, "The Metabolic Rifts of Livestock Agribusiness," into three articles that were accepted for publication in refereed academic journals. Ryan completed his PhD in Sociology at Michigan State University and currently serves as an Assistant Professor in Sociology at Miami University (Oxford, OH). His areas of specialization include environmental sociology, political economy, animal studies, and social theory. In addition to his coursework and dissertation research, he succeeded in getting eleven papers published while in graduate school, which is a huge accomplishment.
Jeffrey Jacquet received a Master's Degree in Sociology from the University of Wyoming in 2005. His Master's thesis, "A Geography of Second Homes in Wyoming," documented  the growth of amenity-led development in Wyoming between 1990 and 2000. During and after graduate school Jeffrey worked as a correspondent for the Casper Star-Tribune. In 2005, he took a position working with a coalition of local governments to provide socioeconomic impact assessment from natural gas drilling operations occurring in Sublette County, Wyoming. In interviews collected for the "Energy Boom" oral history collection at UW's American Heritage Center's, county officials referred to him as "an unsung hero" and praised the insight that he provided local government officials on collecting data to assess the social impact of the oil field boom on  communities. He has provided impact assessment of energy development professionally since that time and has worked in Wyoming, Colorado, West Virginia, Pennsylvania, and New York.  In addition to consulting work, he was an Adjunct Professor of Sociology at SUNY - Corning Community College in New York. He also pursued a PhD in the Department of Natural Resources at Cornell University, which he completed in 2012. He is now an assistant professor at South Dakota State University in Sociology and Rural Studies, which has an energy and environmental sociology track. So the position is a perfect fit for him.


Janis Johnston was a graduate student in our program in the mid-to-late 1990s. She concurrently earned a minor in Environment and Natural Resources. Subsequently, she earned a PhD in Sociology from Colorado State University. After a one-year adjunct professorship at CSU she was chosen as a Science and Technology Policy Fellow for the American Association for the Advancement of Science (AAAS), which is part of the EPA National Homeland Security Research Center.   After the fellowship ended, she obtained a position as senior data analyst for the National Institute of Health. She now works, however, as a social science analyst with USDA Food and Nutrition Service. The branch that she works for focuses on the Women, Infant, and Children (WIC) program, school breakfast/lunch programs, and food distribution on Native American reservations. It also does some data analysis for the Medicaid, Food Stamp, and TANF (Temporary Assistance to Needy Families) programs. She really enjoying the work because the mission of the programs on which she focuses is near and dear to her heart, and she really likes the people with whom she works.



After graduating with her M.A. in 2002, Janel Kasper-Wolfe moved to Washington, D.C. to work at the American Chemical Society.   As a research analyst at one of the country's largest professional associations, she was part of a team responsible for conducting and analyzing the society's member surveys.  She provided subject matter and technical expertise to ACS staff, governance, and members in the areas of survey research and methodology, workforce characteristics, globalization, gender and diversity issues, and member satisfaction.   In her current position, as a member of a contractor team providing support to NASA's Marshall Space Flight Center  Office of Strategic Analysis and Communications, she is recognized as an expert on communications measurement and survey research and design.  The other components of her position involve developing recommendations, strategies, and products that integrate strategic research and analysis into MSFC's decision-making processes.  She also provides expedited intelligence and analysis briefs for executive leadership, front-line supervisors, and middle management in order to improve strategic planning, business literacy, and environmental awareness at MSFC. 


Chuck Koeber graduated from our Master's program in 1993. He then earned his doctorate in sociology from the State University of New York at Binghamton (Binghamton University). He is now an associate dean and associate professor of sociology at Wichita State University. His duties as associate dean include oversight of state budget accounts including OOE, capital equipment, and travel. He also coordinates college class schedules and oversees graduate teaching assistantships, lecturer, and summer budgets. He is the dean's office liaison to the curriculum committee and coordinates the college's certificate programs. As associate professor of Sociology, he teaches courses such as Introduction to Sociology, Sociology of Work, Sociology of Globalization, and Sociology of Consumer Life. He conducts research on job loss, consumer self-service, and teaching with new technology. He also recently served as Director of the Center for Teaching and Research Excellence.    He is the husband of Jerri Koeber, a special education teacher in the Wichita school district who directs a program for middle school students with Aspergers Syndrome. He is also the father of two young children, a son and daughter. He enjoys spending time with his family. His other interests include waterskiing, lap swimming, and playing with his three dogs (two chocolate Labrador Retrievers and one Golden Retriever).
 
 
Doug Mau was a graduate student in our Master's Program in the early-to mid 1980s.  His career has been financial services.  Recently, he was Vice President of New Business Development for ICA, which is a Broker/Dealer that is part of Jackson National Life.  It works with financial institutions and independent financial advisors in the U.S.  Doug was in charge of its expansion all over the country.  While ICA is based in Bismarck, ND, Doug worked out of Walton, KY, which is near Cincinnati, OH.  Doug has been an asset as an alumnus.  In the 1990s, having already found success in the world of financial services, he returned to UW to talk to our majors about the flexible options that they have with a B.A. or M.A. in sociology.  He has stayed in touch and has assisted the department in raising donation for its Flittie Scholarship fund. 
Candace May began our graduate program in Fall, 2004, and hit the ground running.  She finished her M.A. in two years and did such a quality M.A. thesis that she was able to publish an article from it [May, C.K. 2008.  "Drug Courts:  A Social Capital Perspective."  Sociological Inquiry. 78(4):513-35].  She completed our program in 2006 and then joined the PhD program at Colorado State University (CSU) that Fall.   She completed her dissertation, "Visibility, Legitimacy, and Power: A North Carolina Fishing Community and Governance of the Commons," in August 2011. She has worked as a research assistant on a K-12 science education enhancement project funded by the National Science Foundation as well as for the International Food Policy Research Institute under contract for the production of two papers on violent conflict and natural resources. She also was a sociology  instructor at CSU and served as a sabbatical-replacement instructor for our department in Spring 2013. She now has a tenure-track position as an Assistant Professor of Sociology in the Department of Sociology, Anthropology, & Child and Family Studies at the University of Louisiana-Lafayette. In addition to teaching, she is conducting research on coastal restoration in the Gulf following the BP disaster, with a focus on how the disaster affected local livelihoods.
Carissa Moffat Miller earned an M.A. in Sociology with a minor in statistics from the University of Wyoming in 1999. She then went on earn her doctorate in education from the University of Idaho (Ph.D, 2009).Since graduation she has served in numerous positions that form and implement education policy. She worked for the Idaho State Board of Education administering the state assessment program for K-12 and then as a research associate for Boise State University conducting grant-funded research focused on aging issues and nursing shortages. She returned to the Idaho Department of Education in 2009 as the Deputy Superintendent of the 21st Century Classroom Division. In this role she oversaw all assessment, accountability, content, and school choice programs. As the Deputy, she led the writing and negotiating regarding Idaho's Elementary and Secondary Education Act (ESEA) waiver and deployment of a statewide growth model. In February 2013 she joined the Council of Chief State School Officers in Washington, DC, as the Deputy Executive Director. In her new role, she manages all major membership events and ensures all activities are aligned with state education chiefs' priorities, oversees the advocacy strategy regarding laws and policies as they affect states including advocating with Congress and the U.S. Department of Education, and provides guidance and direction on policy strategies and positions. Carissa lives with her husband Clark and two daughters, Sydney and Kendley, in Bethesda, Maryland.
Nancy Muecke moved to Wyoming after earning her undergraduate degree in Social Science Secondary Education from the University of Northern Iowa. Her first Masters degree from the University of Wyoming was in Counseling, and she worked in student services at several colleges.  While working in the Career Services office at UW, she decided to complete a Masters degree in Sociology her real love. She used the knowledge gained through her studies in the department to help her better understand the world of work and organizations. In the Fall of 2003, while working full-time, she began another formal academic journey in Educational Leadership and Policy Studies with an emphasis in Community College Leadership at Iowa State University and received her Ph.D. in May of 2008. She is now happily serving students, faculty and staff as the Campus Dean at Ellsworth Community College in Iowa Falls, IA, and is still reading sociological works for work and for pleasure! 
Ana McCormick Myers (MA, 2014) worked in her first post-graduation job for Association Acumen. This organization serves non-profit organizations and helps them manage membership recruitment, as well as retention, marketing, and public relations. She traveled a lot in this job and gained valuable experience. She now works for the University of Wisconsin-Milwaukee in the Office for Development and Alumni Relations. She is the Associate Director of Annual Giving and works primarily with the student development officers, managing tele-fundraising operations and helping with social media development for the university.