Dept. of Theatre and Dance
Dept. 3951
1000 E. University Avenue
Laramie, WY 82071
Phone: 307-766-2198
Fax: 307-766-2197
Email:
jchapman@uwyo.edu
Facilities
The UW Fine Arts Center boasts some of the best-equipped and finest small theatres in the Rocky Mountain region, including a 375-seat proscenium theatre and a 140-seat experimental black box theatre.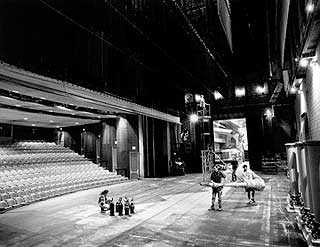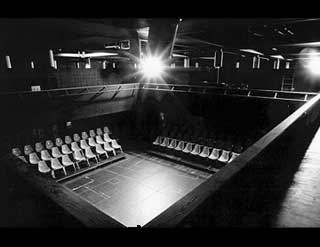 The Fine Arts Center also contains a state-of-the-art dance studio, full support facilities for scenic and costume construction, and a fully equipped Acting-for-the-Camera Studio.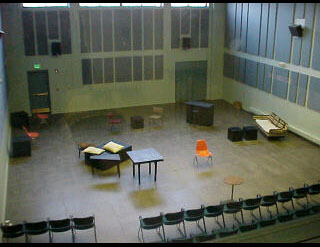 Plans for expansion and renovation of the Fine Arts Center are currently in the final stages, and are slated to include an additional dance studio, a mid-size thrust-style theatre, and additional performance and design/tech teaching laboratories, as well as enhanced production support facilities.
Share This Page: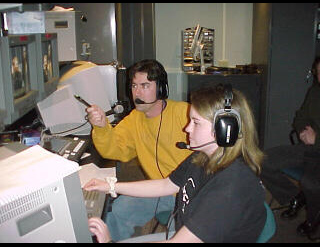 Professor Leigh Selting works with students in the Acting for the Camera class.