Dept. of Theatre and Dance
Dept. 3951
1000 E. University Avenue
Laramie, WY 82071
Phone: 307-766-2198
Fax: 307-766-2197
Email:
jchapman@uwyo.edu
SCHOLARSHIP APPLICATIONS ARE DUE JANUARY 30TH!
Scholarship Application Submission Through Acceptd.com
You can apply  for a Theatre and Dance departmental scholarship through UW's Acceptd page.  Acceptd is popular and powerful online network that connects applicants with performing arts programs and allows you to digitally upload all your information to UW Theatre and Dance in one spot.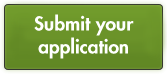 Learn about the Application Process, Audition Dates & Requirements, and Guidelines/Responsibilities here:
UW Theatre and Dance administers an outstanding departmental scholarship program for qualified resident and non-resident students who intend to major in Theatre or Dance. Numerous awards are available for partial to full tuition for the full academic year.
Departmental scholarships are awarded for one full academic year, beginning in the Fall semester, and are eligible for renewal in following years. Both new and returning students must apply each year in the spring to be considered for a Theatre and Dance scholarship for the following academic year.
Awards are made based on (1) application materials, (2) letters of reference, and (3) auditions before the Theatre and Dance faculty. Scholarship application procedures, audition dates, and deadlines are updated regularly. All interested students are encouraged to apply.
PLEASE NOTE: Auditions are necessary to be considered for a departmental scholarship, but are NOT necessary for general admission into UW Theatre & Dance programs.
Further information on general UW financial aid/ scholarship assistance is available from The University of Wyoming Office of Student Financial Aid.