Dept. of Theatre and Dance
Dept. 3951
1000 E. University Avenue
Laramie, WY 82071
Phone: 307-766-2198
Fax: 307-766-2197
Email:
jchapman@uwyo.edu
Annual Guest Artist Series
In 2008, Wyoming's second state-endowed professorship, the Eminent-Artist-in-Residence, was funded by the Excellence in Higher Education Endowment through the Wyoming State Legislature, and awarded to UW's three Fine Arts departments - Art, Music, and Theatre & Dance - on a rotating basis.
Each season, the endowment also supports our Guest Artist Series.  Over the past seven years, we have hosted dozens of industry professionals, including top-notch talent in the performance, technical and design, and playwriting fields to lead workshops and master classes and to perform. 
Former Guest Artists have included, among others:
Pablo Ruvalcaba of the Limon Dance Company,
Famed scenic designer John Ezell;
Accomplished dancer and Professor of Comparative Cognition Nicky Clayton and creative writer, fine artist, performer and teacher Clive Owen
LA-based actor Craig Anton;
Acclaimed choreographer Peter Pucci;
Puppeteer and Theatre-for-Young Audiences expert Johanna Smith;
Movement and physical theatre specialist Paul Kalina, and
Fight choreographer Charlie Oates.
Visiting guest artists have provided stellar training and networking opportunities for our students and also learning and performance opportunities for the community at large.
New York Dance Up Close: Limon Dance-Challenges of Repertory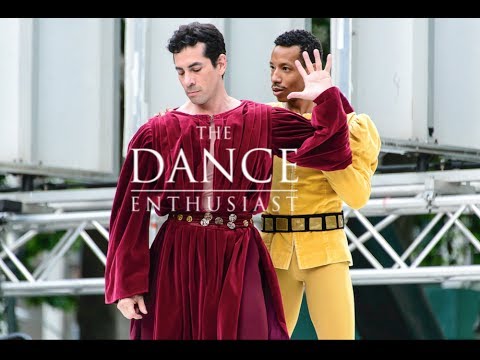 Principal Dancer, Francisco Ruvalcaba, shares the challenges and joys of dancing Jose Limon's Repertory as he prepares to dance with Limon Dance Company at the Joyce Theater.