2020 University of Wyoming Spring Tour
Pre-Registration and Next Steps For Students at Wyoming Community Colleges
The University of Wyoming is embarking on a statewide tour to visit incoming students at every Wyoming Community College (WYCC) campus. Representatives from UW Admissions, Transfer Student Success, Advising, and Registrar's Office will work with WYCC students to provide personalized pre-registration support to all incoming students. Every student who participates will be provided with priority, block registration in early April (i.e. about one month before most incoming transfer students can register). Participating students will also be connected with Transfer Peer Mentors who serve as allies and resource guides to every incoming UW transfer student.
For Wyoming Community College students planning to attend UW, this event will move you forward in the admissions process by reviewing your personal checklist, providing specific advising information for your intended degree program, connecting you with UW advisors and peer mentors, and highlighting key resources that will make your transition a success.
---
How to fully participate in the 2020 Spring Tour
Complete the University of Wyoming Application for Admission.
Review the dates/locations below and register for the campus closest to you. We will follow up individually to set up an appointment time.
Send your official transcripts to the Office of the Registrar for evaluation (see the Helpful Links below). On the day of the event, you can bring unofficial copies if the originals have not been loaded.
Pay your confirmation deposit. This deposit will provide you with access to your UW account and registration. The deposit will be credited toward your fall tuition.
Attend the event. At the event, we will meet with you in a one-on-one or small group setting, reviewing your application materials and to do list, and then provide next steps depending on your major and advising needs. We will also connect you with a transfer peer mentor.
After the event, complete remaining checklist items and work closely with your academic advisor to build a course schedule for Fall 2020.
In April, students who attended the event, completed checklist items, and worked with their advisor to select courses will be automatically registered at the beginning of priority registration.
If you are not able to fully complete items 1-4 prior to the event,
you may still attend
. We are happy to meet with all students and support you however we can.  

---
Itinerary for Each Event -
---
Dates and Locations
[Click on each date for digital artwork]


February 11, 2020
Central Wyoming College
Riverton, WY
Location: Intertribal Education and Community Center, Room 115
February 12, 2020
Sheridan College (NWCCD)
Sheridan, WY
Location: Thorne Rider, Room 008
February 13, 2020
Gillette College (NWCCD)
Gillette, WY
Location: West Wing, Room 171J
February 24, 2020
Western Wyoming Community College
Rock Springs, WY
Location: Room 1309
February 25, 2020
Eastern Wyoming College 
Torrington, WY
Location: T 131
February 26, 2020
Laramie County Community College
Cheyenne, WY
Location: Center for Conferences & Institutes, Room 124
February 28, 2020
Casper College
Casper, WY
Location: Union, 3rd Floor (UWC)
---
Helpful Links
Career Services and Exploratory Studies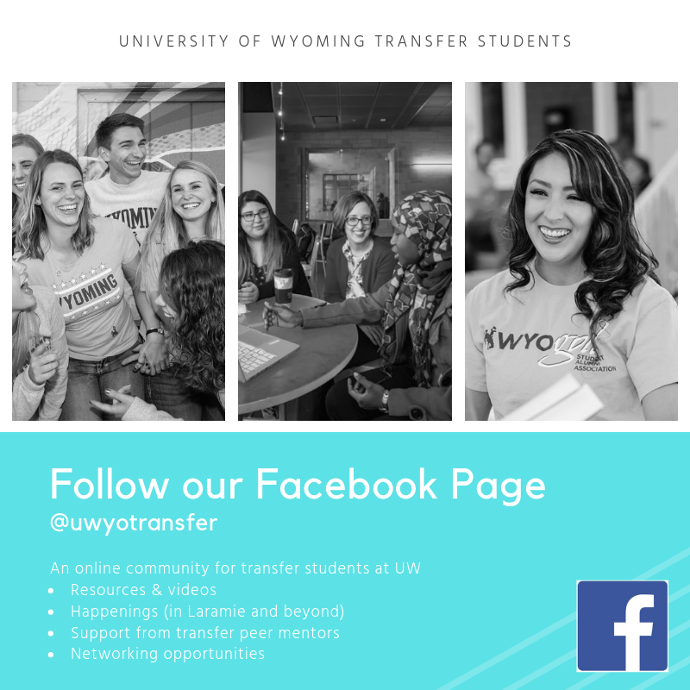 Wyoming Community College Partners