Contact Us
Institutional Communications
Bureau of Mines Building, Room 137
Laramie
Laramie, WY 82071
Phone: (307) 766-2929
Email: cbaldwin@uwyo.edu
UW Religion Today Column for the Week of Nov. 2-8: Gay Marriage, the Evangelical Response and Freedom of Religion
October 29, 2014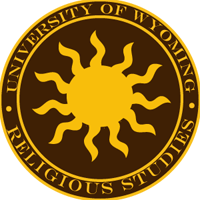 By Paul V.M. Flesher
This month Wyoming became one of the 32 states that now permit gay marriage. Since the decision, Wyoming's mood has been upbeat. Newspapers have featured smiling pictures of couples about to tie the knot, while family, friends and neighbors have been happily congratulating them. These scenes are being repeated across the many states where gay marriage has recently been accepted.
The nation's churches have had a variety of responses. The Episcopal Church reaffirmed its approval for priests to celebrate the unions of gay couples. The Presbyterians and Methodists, despite years of debate, are still fence-sitting; they have made some gay-friendly decisions, but have not been completely welcoming. The Catholic hierarchy remains opposed, even though polls consistently show Catholic parishioners as the most welcoming of gay couples.
The most strident voices against gay marriage continue to come from evangelicals and Baptists, especially those over the age of 30.  Gay marriage is a "rejection of God's law," said the Rev. Albert Mohler, Southern Baptist Theological Seminary president. He was speaking to 1,000 evangelical pastors who gathered this week at the conference titled, "The Gospel, Homosexuality, and the Future of Marriage" in Nashville to reinforce the message that homosexual relationships are sinful.
Yet, even there, the focus is changing. Most of the ministers attending live in states where gay marriage is now legal. While the meeting helped them reaffirm their beliefs, many of the sessions were focused on helping them negotiate the new social and legal landscape.
More important, there was increasing recognition that the fight against gay marriage had been lost. Ministers and evangelical Christians in general must turn to living and working with the gays and gay couples around them. Rosaria Butterfield emphasized that Christians needed to "repent of anti-gay rhetoric" and include gays among their friends.
This will be easier said than done, since the rejectionist character of evangelical positions in recent years has prevented many of these pastors from getting to know the gay people around them. Indeed, several dozen members of Christian gay advocacy groups attended the conference, working one on one to help these pastors rethink their approach toward their homosexual acquaintances. Given that Christianity teaches its members should love their neighbors as themselves, this is rather sad. Evangelicals have failed to follow the most basic of Christian tenets.
The changes being encouraged are surprisingly elementary. Not only are the conference organizers handing out pamphlets with titles like "Loving my (LGBT) Neighbor," but other speakers are teaching that parents should not reject their gay children. (Christians have to be told to treat their children with love?)
In a recent op-ed piece in the Christian Post, Rob Schwarzwalder argues that evangelicals should treat their gay neighbors like their straight neighbors in all the little ways. They should help with yard work, visit them in the hospital, let their children play together, and so on. Even so, he says, evangelicals should be clear there is no middle ground. Gay marriages are not biblically approved.
And that very position shows the way forward for evangelicals in America's new social and legal reality. Only Christians can enter into biblically approved marriages. No marriage of non-Christians receives gospel sanction. So, by definition, Hindus, Muslims, Buddhists and Jews lack biblically correct marriages. Marriages performed by the justice of the peace at the courthouse lack biblical sanction.
Yet, evangelicals and other Christians accept the validity of such partnerships. When viewed from this perspective, gay marriages are just another non-biblical union. Yes, they are new. Yes, there has been a difficult social and legal struggle over them. But in the end, gay marriages simply stem from one of the many different types of religious beliefs, or non-religious beliefs, that the USA has welcomed from the beginning.
Americans are rightfully proud of our nation's emphasis on religious liberty. The accessibility of gay marriage is simply one more example of the government not interfering in the religious practices of its citizens.
Flesher is a professor in the University of Wyoming's Religious Studies Department. Past columns and more information about the program can be found on the web at www.uwyo.edu/RelStds. To comment on this column, visit http://religion-today.blogspot.com.
Contact Us
Institutional Communications
Bureau of Mines Building, Room 137
Laramie
Laramie, WY 82071
Phone: (307) 766-2929
Email: cbaldwin@uwyo.edu