Contact Us
Institutional Communications
Bureau of Mines Building, Room 137
Laramie
Laramie, WY 82071
Phone: (307) 766-2929
Email: cbaldwin@uwyo.edu
UW Religion Today: Who is My Neighbor?
October 17, 2018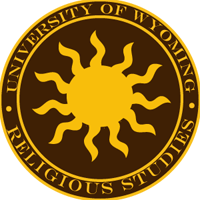 By Paul V.M. Flesher
All of us have a moral code, whether we think about it explicitly or rely on our intuition to distinguish between right and wrong.
If you compare the moral principles of different people, you will find that much of their codes are similar. Ethical expectations of human interaction vary in degrees rather than character.
That is not to say that everyone treats everyone else the same. But the difference comes largely from the notion of just who should be treated ethically. Using a broad brush, the question is: To whom does our moral code apply and not apply?
Jesus answered with the Golden Rule -- "do to others as you would have them do to you" (Matthew 7:12). In other words, we should treat other people as we want to be treated. The criterion here is that the other is someone like me. But who is that? Jesus made no distinctions, but people make them all the time. Let's look at some general criteria people use to decide this question.
First, in our private lives, we make distinctions by physical characteristics, such as age and gender. We treat children differently from adults and the elderly differently from those younger. We treat women and men differently.
But, when we move from personal to public behavior, do we treat people equally? At work, for example, do we treat them equally as colleagues? Do we give men and women equal access to jobs and promotions? Do we pay them the same? Do we provide equivalent access to health care?
Second, some people approach the question of equal moral treatment through characteristics that manifest themselves socially: ethnic or racial identification, social or political choices (e.g., athlete or nerd, hippie or cowboy, Republican or Democrat), or sexual orientation. They may react to a visible difference in body color, clothing style or lifestyle by giving different ethical treatment, whether on a personal or public basis.
Third, religions usually teach their adherents different moral codes for those who belong to the religion and those who do not. Those inside a religion deserve more care and ethical treatment, "love" if you will, than those outside the religion.
Fourth, it turns out that nations also distinguish between citizens and noncitizens. Laws often give them different rights. While laws are not the same as morality, they reflect a nation's ethical character. And then there is patriotism, which promotes ideals that distinguish between citizens (patriots) and noncitizens.
The above broad-stroke picture identifies the terms on which many of our country's political and ethical debates presently take place. It is less about what constitutes ethical behavior and more about who needs to be treated ethically.
But what ethical values do our nation's founding ideals display?
The Declaration of Independence states the following: "We hold these truths to be self-evident, that all men are created equal, that they are endowed by their Creator with certain unalienable Rights, that among these are Life, Liberty and the pursuit of Happiness."
The United States was founded on the notion that all human beings are equal and have the right to the same treatment and consideration. Indeed, their creator -- a fancy way of saying God -- gave them the same rights: "life, liberty and the pursuit of happiness." It was England's refusal to grant these moral rights that led to the Revolutionary War.
The reference to the creator reminds us that the Declaration of Independence was composed in a Christian context, one in which everyone would have known Jesus' story of the Good Samaritan (Luke 10:25ff). Jesus told that story to answer the question, "Who is my neighbor?," asked in response to the Jewish commandment "You shall love … your neighbor as yourself."
Jesus could have given an easy answer, "any other Jew." But he did not. Instead, Jesus identified the divide between Jews and Samaritans, and told a story indicating how a Samaritan behaved neighborly to a Jew, treating him not just ethically, but with mercy. Samaritans were not only foreigners to Jews, in both a national and ethic sense, but they also belonged to an infidel religion, from a Jewish perspective.
When Jesus identified the Samaritan as the injured Jew's neighbor, he crossed every social boundary functioning in first-century Galilee. Jesus' message was not only that you should treat everyone ethically, but that you should treat everyone with mercy. In the story, note that the Samaritan gave the Jew both health care and a subsistence allowance.
Our nation's Declaration of Independence echoes the ideal of Jesus' story when it declares that everyone has the same human rights. The message is clear: Both Christianity and our national ideals require us to treat any person with the moral rights as everyone else.
Flesher is a professor in UW's Department of Philosophy and Religious Studies. Past columns and more information about the program can be found on the web at www.uwyo.edu/RelStds. To comment on this column, visit http://religion-today.blogspot.com.
Contact Us
Institutional Communications
Bureau of Mines Building, Room 137
Laramie
Laramie, WY 82071
Phone: (307) 766-2929
Email: cbaldwin@uwyo.edu