Contact Us
Institutional Communications
Bureau of Mines Building, Room 137
Laramie
Laramie, WY 82071
Phone: (307) 766-2929
Email: cbaldwin@uwyo.edu
UW Religion Today: Farewell
January 23, 2019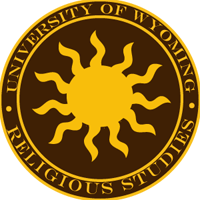 By Paul V.M. Flesher
This year marks the 20th year since I began writing "Religion Today."
Writing columns twice a month over those two decades has been a delight and a discipline that I have enjoyed immensely. From germinating an idea to elaborating and explaining it has regularly been an exciting commitment and a learning experience. Hearing from my readers has helped me orient my thoughts, whether knowing that I wrote a piece that reflected readers' perceptions or discovering that I missed a fly ball out in left field -- to use a baseball metaphor.
After 20 years, I have decided to stop writing this column. It is time to move in another direction. I don't think I will ever stop having ideas, and the teacher in me will continue to want to express them and guide to new insights those wanting to learn and think about the world around them. But, now, I want to concentrate on writing pieces that are longer than 700 words and to focus on deeper research into the ancient world, which is my academic first love.
I want to end by saying to my readers, both loyal and occasional, thank you for reading, and all the best to you in the future.
Flesher is a professor in UW's Department of Philosophy and Religious Studies. Past columns and more information about the program can be found on the web at www.uwyo.edu/RelStds. To comment on this column, visit http://religion-today.blogspot.com.
Contact Us
Institutional Communications
Bureau of Mines Building, Room 137
Laramie
Laramie, WY 82071
Phone: (307) 766-2929
Email: cbaldwin@uwyo.edu