Alumni & Friends
College of Agriculture and Natural Resources
Alumni & Friends
Since its inception in the late 1890's, the College of Agriculture and Natural Resources has been an important part of the University of Wyoming.  Today, faculty and staff in the college continue to train students in a wide range of disciplines including natural resource management, animal and plant sciences, human nutrition, rangeland ecology, micro and molecular biology, and veterinary medicine.  In addition to classes offered on the main campus, the college also offers a full range of outreach programs through the Cooperative Extension Service.
The College of Agriculture offers students hands-on experience in the lab and in the field, one-on-one interaction with faculty, and a variety of degree and curriculum programs.   More than one in four students who apply to the College of Agriculture and Natural Resources scholarship program receive financial assistance. Our average class size is 22 and our student to faculty ratio is 10:1.  College of Agriculture and Natural Resources graduates are employed in many fields such as natural resource management, nutrition and dietetics, rangeland ecology, animal sciences, and the newest agricultural arena, biotechnology. 
Endowed chairs in veterinary science and in medical research are two new goals for the college.  The Wildlife/Livestock Disease endowed chair focuses on diseases common to both domestic animals and wildlife such as brucellosis, Johne's disease and Chronic Wasting Disease.  These diseases impact Wyoming's livestock industry as well as our state's position as a sanctuary for all manner of wildlife. 
The proposed chair in medical research will help support the WWAMI medical education program at UW by providing students the opportunity to work with faculty on medical related research issues.  Building upon the international reputation of our Molecular Biology department, students enrolled in the WWAMI program complete their first year of medical school in Laramie before transferring to the University of Washington for the remainder of their training. 
Success After College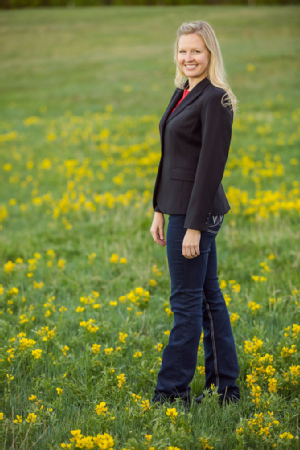 Former College of Agriculture and Natural Resources students continue to find success even after college. Read more biographies here!